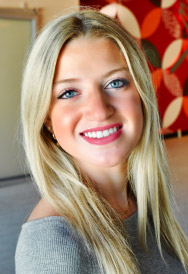 Claudine M.
Staff
Experience
I've danced my entire life, so yoga has always been a fun way to work on my strength and flexibility! I started practicing yoga regularly when I came to college and have fallen in love with it more since I started taking classes at Dragonfly this year!
Favorite Pose
Child's pose - so comfy!
Favorite Quote
"I would rather die of passion than boredom."
- Van Gogh
Why I Love Dragonfly
Dragonfly has really opened my eyes to how much I love yoga and this is the one studio that has helped me make yoga a regular practice of mine. I love that Dragonfly prioritizes mental health as well as physical health, and it smells fantastic!
Little Known Fact About Me
I was in ballet for 14 years!