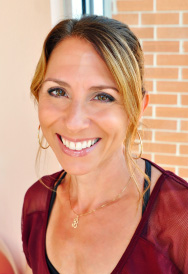 Amanda B.
Instructor
certifications
E-RYT 200
650 HR VITA Coach
200 HR Mindful Grieving Yoga Therapy Group Facilitator
Movement for Trauma Level 1
Yin 101
Restorative 101
Trauma Informed Yoga Training Certification
Certified Children's Yoga Teacher
Somatic Experiencing Practitioner-In Training
My Teaching Style
My intention when I teach is to create a welcoming and inclusive space that invites students to (re)discover deeper experiences of presence, safety, love, acceptance, and belonging. I invite students to meet themselves where they are at with curiosity and compassion. I guide students to build inner resources in joy, pleasure, and authentic power. With sincerity, reverence, and a touch of humor, I infuse creative, dynamic sequences with eclectic music that empowers students to embody their wholeness, cultivate strength and resilience, and connect mindful breath with intentional movements. My invitation is always to come Home and discover what yoga can offer you, both on and off the mat.
Experience
Practicing yoga is my inhale. Teaching yoga is my exhale. I cannot do one without the other. I found my way to yoga when I realized I was simply going through the motions of my overly beautiful, but busy life. I was trying to juggle a full-time elementary teaching career, raise three children under age 5, and manage the everyday demands of life. I was surviving in my life instead of thriving in it. The moment I stepped on my yoga mat, I felt I had come Home. It was an immediate reconnection to mySelf and to my life. I knew immediately I wanted to teach yoga, but I recognized the importance of establishing my own personal practice first. Over three years of devoted practice, yoga taught me countless lessons that guide in my practice and my life. I learned the importance of slowing down, practicing presence, cultivating strength through vulnerability, how to breathe and persevere through challenges, and the power of reconnecting to my center. When I was finally ready, I received my 200 hour certification in 2017. It was a second Homecoming. Since then, I have been honored to guide countless people through thousands of classes and I am so excited to be joining the Dragonfly Team.
Favorite Pose
I love to play in just about any inversion or arm balance. As a former gymnast I've probably spent more time balancing on my hands than my feet.
Favorite Quote
"You've always had the power all along my dear, you just had to find it for yourself."
– Glinda the Good Witch
Why I Love Dragonfly
I didn't attend a yoga class at Dragonfly until I was already a certified yoga instructor who had been teaching for a while already. After just one class, what struck me was that it was the first place after becoming a teacher that I could take my teacher hat off, get lost (and found) in my own practice again, and return to the feeling of being a student. What a gift! Also, I love the heat. I love the energy. I love the playfulness and inclusivity that Dragonfly offers.
Little Known Fact About Me
I'm in my high school athletic hall of fame.
Amanda B's Class Schedule