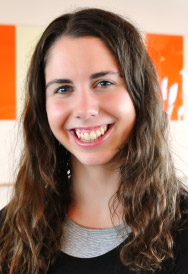 Allison L.
Staff
Experience
I first tried hot yoga in high school and loved how it made me feel in addition to the sense of community it provided. Throughout college and grad school I fell out of practice a bit but always loved returning to Dragonfly during holidays and summer breaks. Recently, I've become a more dedicated runner, and I've re-realized the importance of strength, flexibility, and breath. I look forward to incorporating a more regular yoga routine into my life!
Favorite Pose
Cat-Cow
Favorite Quote
"Life shrinks or expands in proportion to one's courage."
– Anais Nin
Why I Love Dragonfly
Dragonfly is one of my favorite places to recharge. I feel like a complete version of myself after a little sweat, a lot of deep breaths, and the positive presence of lovely individuals. ALSO because the showers are so clean!!
Little Known Fact About Me
I have lived on all the coasts of the U.S.! West coast, east coast, no coast (midwest) :)