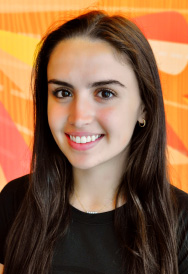 Ali B.
Staff
Experience
I took my first hot yoga class at Dragonfly in 2016 while I was in high school and instantly fell in love. I continued to practice throughout college and enjoyed how I was able to take the time to focus on myself. Despite having a busy schedule, Dragonfly has remained a constant part of my routine.
Favorite Pose
Half-Moon!
Favorite Quote
"It's a good day to have a great day!"
Why I Love Dragonfly
I love Dragonfly because it is much more than just a place to practice yoga. Each studio creates a welcoming space filled with friendly faces. It is fun to try out all the different class options, and I leave every class feeling de-stressed and energized. I am incredibly grateful to be a part of the dfly community!
Little Known Fact About Me
I love to read and spend time outside! I am always looking for a good book recommendation :)