This class is not heated! Prepare for the birth of your baby and work to alleviate pregnancy-related discomforts by practicing gentle, modified yoga poses and breathing exercises. Prenatal yoga class is a wonderful opportunity for pregnant people to connect and celebrate their changing bodies and growing babies. Appropriate for anyone at any stage of pregnancy.
Benefits of Prenatal Yoga Include:
– Increases overall strength, flexibility and well-being.
– Stimulates your organ systems, promoting the circulation of blood and oxygen.
– Reduces low back pain and sciatica–teaching proper body alignment.
– Reduces swelling and inflammation around your joints, and aids in digestion.
– The combination of the physical or "asana" portion of yoga with the emotional and spiritual component, reduces anxiety and helps you experience the miracle and empowerment of pregnancy.
You are not required to be pregnant to take this class. If you are looking for a non-heated, gentle yoga class, please join us! Please note, to ensure a safe space for those who are pregnant, this class is for pregnant people or women only.
What we provide: Blocks, straps, and filtered water dispenser
Free rentals also available
Also available for purchase
Free rentals also available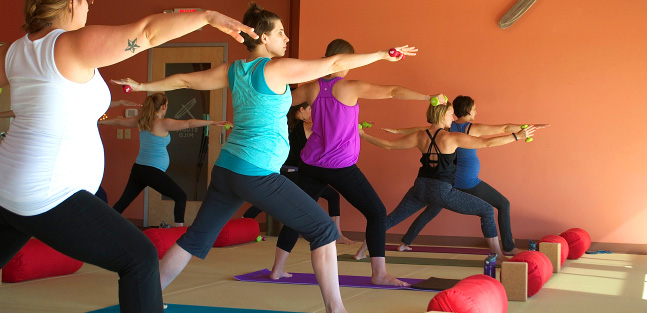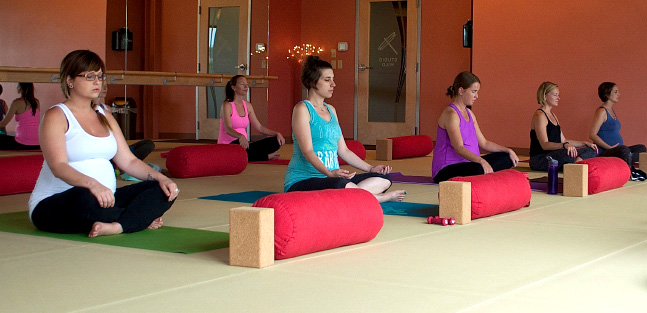 Quote from a client about why they like Prenatal Yoga.
Prenatal yoga Class Schedule