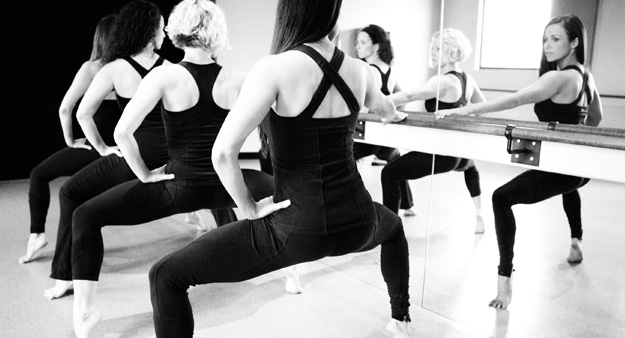 You've heard the buzz…Dragonfly Hot Yoga's Middleton location will be the only Barre Amped certified studio in Madison. What's so special about Barre Amped? We chatted with instructors Carrie Johnson, Amber Thompson, and Sarah Mathis on what makes them amped about teaching BarreAmped.
Dragonfly Hot Yoga: What drew you to becoming a teacher of BarreAmped?
Amber Thompson: Many of my friends live along the coasts and they are all addicted to barre classes. I wanted to see for myself and loved my first class and knew it would be a hit at Dragonfly. I love teaching fitness classes and I know people will love the results they see.
Carrie Johnson: I was drawn to becoming a BarreAmped teacher for the method of it. It is driven from Pilates, classical and modern dance, yoga and orthopedic stretches. Having a background in all I'm able to combine all in one and this class does all that.
Sarah Mathis: I love teaching all forms of fitness and BarreAmped caught my eye because it brings a lot of these forms together. It incorporates elements of both yoga and pilates, which I love. I am very alignment-focused when I teach yoga and pilates because it helps us connect with our own body and create mindful movement. Precision, form and intention are key aspects of the BarreAmped classes, so I'm very excited to teach this!!
Continue reading →