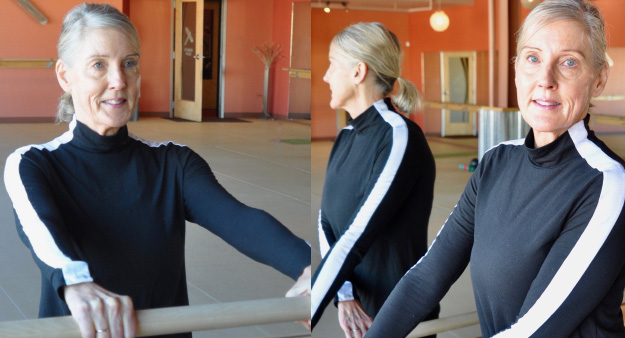 I retired from my career as a psychotherapist this past July with the intention of joining Dragonfly at that time. It was actually "number 1" on my retirement to-do list! I had heard good things about the studio and it's conveniently located for me so Dragonfly was an obvious choice.
I had practiced yoga for 2-3 years prior to the pandemic. When things shut down I tried to practice at home but found I really missed and needed the energy of the instructors and other students! I had never done barre before and honestly wasn't even sure what it entailed before trying at Dragonfly.
Dragonfly is a welcoming, inclusive, friendly studio where I quickly felt a sense of belonging.
I try to practice 5 times a week and feel generally healthier and physically stronger with a greater sense of peace and accomplishment. My favorite classes are Yoga Flow, Yoga Up, and Cardio Barre.
Prior to my retirement, people would commonly ask "what are you going to do?" I responded that I wanted (and hoped) to be that person that went to a yoga class every morning Monday through Friday! I'm pleased that I can actually say I am that person! I can't imagine yoga not being part of my life!
I so appreciate what Dragonfly offers!
Instructor Audrey McAdams: "When I think of Jan I smile and feel all is well. She has a peaceful grace to her that inspires me and encourages me. She is strong and dedicated, and I love seeing her in class."