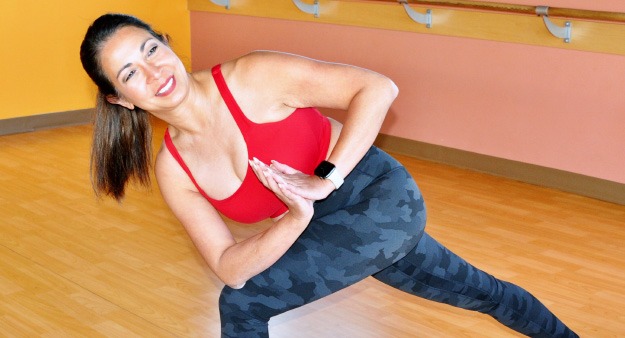 How did you get started at Dfly?
About 10 years ago, my friend suggested we both take a class at the new yoga studio that just opened close to her house in Fitchburg. She had taken a class and loved it. There was only one Dfly studio back then, now I'm so proud we've grown to four.
What was your yoga/Barre experience before Dfly?
I started hot yoga at a nice studio in town. I switched once I started at Dfly about 10 years ago, I never went back to the other studio. Three things that stood out about Dfly are friendly customer service, clean, and well trained, personable and fun instructors.
What do you enjoy most from attending Dfly classes?
I love so many things about Dfly, starting from the welcome when I first walk in, to the time I walk out the door feeling refreshed. The studio has a lounge relaxing atmosphere. I love that! If I were to pick one unique thing about Dfly, the hot temp/heat is not like any other hot yoga studios I've been to, it does not give me a headache; I don't feel like I'm getting toasted or cooked.
Have you experienced any changes in your total well-being since taking classes?
Oh yes, definitely!!! In so many ways!
How often do you attend classes? Favorite class?
My goal is once a day but with work, travel and some lazy WI weather, that's not possible; so perhaps on average it's 3 times per week. I love all classes, hard to say what is my favorite. I do enjoy barre since I don't get to do it often due to my schedule. I feel great satisfaction after yoga up. Hot yoga is always refreshing. And yin, is just like a free massage.
Please feel free to share any other thoughts you have about Dfly, hot yoga, or your life as we would love to know more about you.
My birthday gift for myself is taking that day off so I can take whatever yoga classes I want. My birthday gifts from my family is yoga time. From my husband, he too would take the day off and join me do yoga on my birthdays. And starting last year, I ask my children to give me the gift of 10 hours of yoga sweat. I buy them a 10 class pass :) they need to use them up.