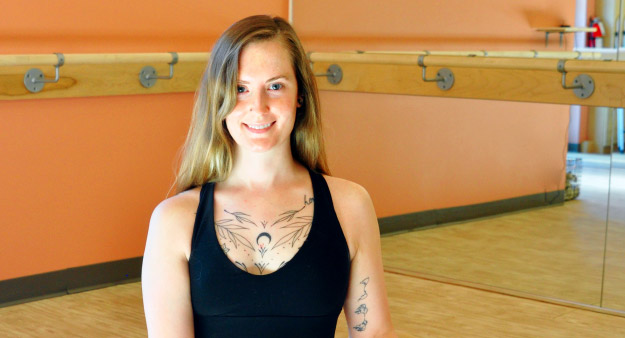 How did you get started at Dfly?
I have a demanding job in veterinary medicine. A colleague recommended that I practice yoga in order to protect myself physically and mentally on the job.
What is/was your yoga/barre experience before Dfly?/ What do you enjoy most from attending Dfly classes?
I started watching YouTube videos in 2018 to familiarize myself with the poses. A few months later, I signed up for in person classes at DFly.
Have you experienced any changes in your total well-being since taking classes?
I enjoy that the teachers recognize each body is different and having the freedom to adjust poses as necessary.
How often do you attend classes? Favorite class?
I rarely experience aches/pains in my body like I used to prior to starting a regular yoga practice.
Please feel free to share any other thoughts you have about Dfly, hot yoga, or your life as we would love to know more about you.
I try to attend five to six classes per week. My favorite classes are Slow Flow with Carrie S. and Yin with Cassie E.
Instructor Carrie Skawinski:" It is always a joy to have Sarah in class! She enters the practice space quietly with intention and has a calming energy. Her consistent practice demonstrates grace, focus, strength and compassion. We are fortunate to have Sarah as a member of the Dragonfly community!"