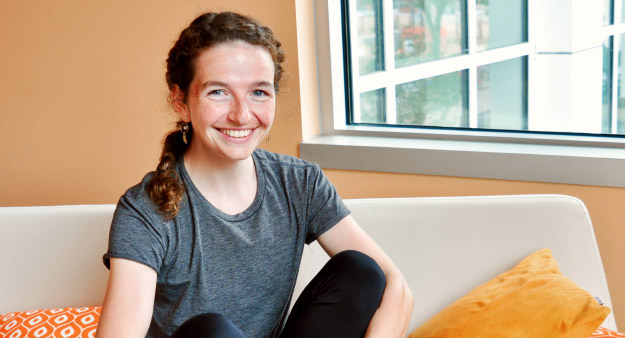 I started at Dragonfly after having debated signing up for many months following my move to Madison. A lot of people in my life noticed I had been stressed and suggested I try getting back into yoga. I decided to try an intro month with Dragonfly; I was hooked and have been coming ever since.
Prior to Dragonfly I had taken both barre and yoga classes (though never hot) in my hometown in New Jersey. However, that all went on a pause once COVID hit. I did try home practice for awhile, but it didn't feel the same as coming in person.
The thing I enjoy most about Dragonfly classes other than the classes themselves are the wonderful people. Everyone is so nice, helpful, and welcoming. Going anywhere new and trying new things can be intimidating, but never once have I felt out of place at Dragonfly.
My mental health and quality of life have improved tenfold since starting. It makes my body, mind, and soul feel fantastic and that helps me better in all the other areas of my life.
I attend class 3 times a week (though I would like to go more). I don't think I have a favorite, but I do enjoy the variety in the types of classes that I take and that each instructor teaches in their own unique way.
I'm a speech pathologist, and I often give a lot of myself to help my patients and their families, so yoga is a great recharge for my batteries. In addition to yoga I love running and attempting to try all of the restaurants in the downtown area. I love coming to Dragonfly and I feel it truly helps me in all areas of my life. Yoga and Dragonfly remind me time and time again to honor myself and take care of myself, and for that I am so very thankful!