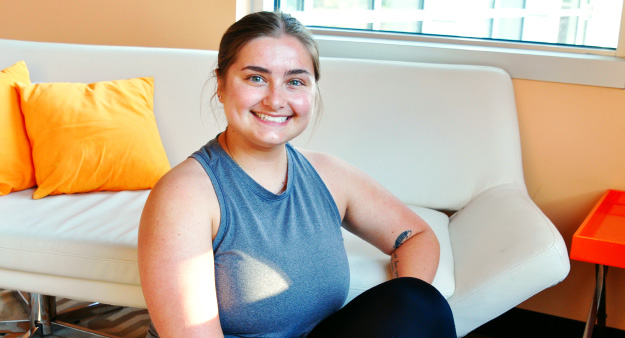 I got started at Dfly through partnering with the downtown location for a charity flow class to raise money for a local Make-A-Wish this past spring!
My yoga experience before Dfly was YouTube videos in my living room, so I knew some basic techniques but was super excited to really give hot yoga classes a try.
I enjoy the atmosphere of each yoga class the most. As someone who did not have lots of experience prior to my first class, coming in can be super intimidating but I feel so comfortable walking into the studio every day because of the respectful and safe environment.
I have noticed a decrease in my stress levels and tension in my body after every class. My body feels more awake and energized, I leave the studio with a weight removed from my shoulders ready to take on the day!
I attend class 3-4 times a week. I mostly take morning flow classes and they are my favorite way to start the day!
As a college student, taking yoga classes at the downtown location have been a great way for me to get my body moving, and to dedicate some time to my physical and mental health.