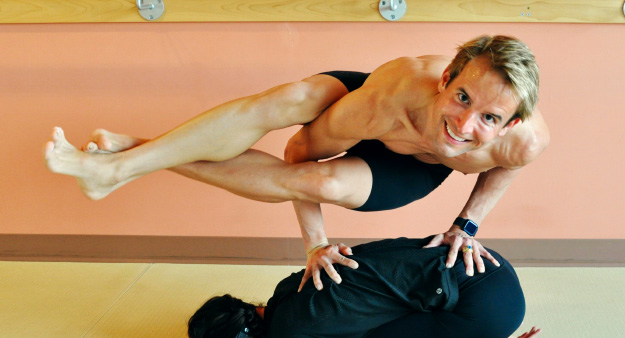 I registered for the Dragonfly free month trial that was offered in a mail advertisement in December 2021 and started the trial in January 2022 after Winter break. I had no Yoga or Barre experience.
The friends that I have made are my favorite part about attending Dragonfly classes, especially considering the changes to social experiences during the Covid pandemic.
The motivation received from the Dragonfly instructors, staff, and fellow yogis, and the physical and mental gains received from attending classes have significantly increased my well-being and can be applied to my outside sport and life pursuits.
I attend classes usually 1 and up to 3 times each day and my favorite class is Samantha Brenner's Core Flow 60 on Wednesdays at 9am at the Middleton studio.
I am pleased that I started yoga, especially with Dragonfly, despite my initial apprehension. Hot Yoga has become a beautiful and significant part of my life that I plan to continue. I grew up in Milwaukee, WI, graduated from the US Naval Academy in Annapolis, MD with a B.S. in American Politics and Law and a commission as an Ensign in the US Navy granted in person by the US President, served as an officer in the US Navy, and worked for the US Department of Veterans Affairs. I have a M.A. in US National Security Policy from Georgetown University and a MBA in International Business from the University of Iowa's international program in Italy. I enjoy participating in athletic events such as Ironman triathlons, the Birkebeiner cross country ski marathon, mountain bike racing, and various running events. Currently my goal is to qualify for the Boston Marathon. I love to travel and have lived in and visited many countries.
Instructor Brenda Autz: "Tom's practice includes an impressive variety of classes and teachers. He's an intentional yogi who embraces present moment opportunities through stillness in yin, and strength in vinyasa and Dragonfly's HIT classes. Tom's mat can often be found in the back of the studio, where he humbly cultivates challenging balance postures. It has been a joy to witness the evolution of Tom's practice. Early in his Dragonfly membership, Tom shared that practicing yoga noticeably impacted his athleticism. Tom's experience is a testament to the positive effects of a dedicated yoga practice, and we are fortunate that he is part of the community at Dragonfly."