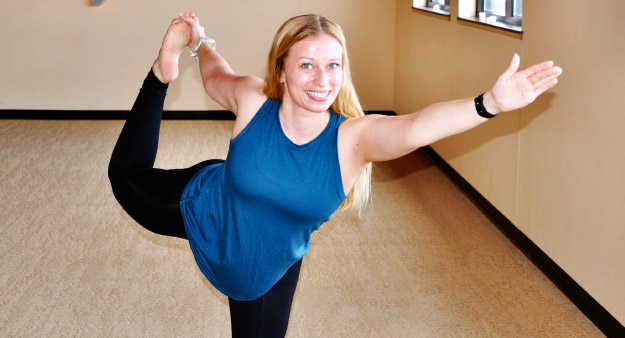 I got started at Dragonfly back in 2016 at the downtown location, took a little hiatus due to COVID, and then came back to Dragonfly at the beginning of this year. Doing yoga and HIIT workouts at home just isn't the same as doing them at Dragonfly; in the warmth with a whole class of people working toward similar goals.
The thing I love most about attending Dfly classes is how it continues to challenge me both physically and mentally. No matter what level of yoga practice I find myself at, there will always be a more challenging option and that's really what keeps me coming back class after class. Not to mention, every class and every teaching style is so different – I love the surprise of new poses and sequences that each instructor brings. For this reason, it's difficult to pick one favorite class, but if I had to choose – it would be Dragonfly Fusion 75 because of the longer length, the warmer room, and the variety of balance poses included.
Dragonfly gives me a way to schedule time out of my busy, student life to prioritize myself and take away the stress for a little while. I am so, so thankful to be a part of this wonderful, Dfly family!