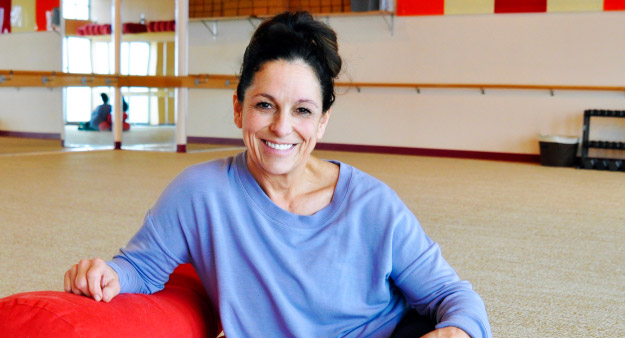 Dragonfly became my "home" studio almost 6 years ago after my children began driving themselves and I had more "me" time. I was thrilled to walk into that hot room the very first day, and haven't looked back.
I've practiced yoga for over 34 years, studying Ashtanga, Bikram, Power, Hatha, and Kundalini among other schools. I'm a Certified YogaKids Facilitator and Yoga Fit instructor so also love learning about other limbs of yoga beyond asana.
But, I love to be in class with the energy of others which is why Dragonfly is so important to me. Due to the abundance of classes offered, variety of teachers to choose from, and the sign-up app that keeps me on schedule, I've been able to maintain a consistent practice several times a week.
Whether I'm with family and friends, working on my farm, riding and showing horses, mountain biking, boating, hiking the UP, or just meditating, yoga up-levels every aspect of life through the physical and mental strength, balance and flexibility that comes with regular practice. It also just keeps me from hurting myself:))
My favorite yoga classes are true Vinyasa styles that marry breath and movement, Ashtanga or a flow class that has creative, fun sequencing of poses.
Two of the things I love about yoga are that "it meets you where you're at" and "the perfect pose is the pose that you can do today!" These beliefs really helped me this past year after I had my hip replaced, so after releasing expectations and accepting modifications, I was able to practice fairly quickly after surgery and speed up recovery.
I encourage everyone to get to the mat, prioritize a consistent practice, accept where you're at right now yet challenge yourself, have fun, be open to all the benefits yoga will bring into your life, and make it a good one!
Instructor Shawn Smith: "Kathy is an incredible athlete. I've loved watching her passion with her horses and how she's been able to use yoga to strengthen that love of hers. Kathy is dedicated to her practice and has learned how to use all the benefits of yoga to enhance her life."