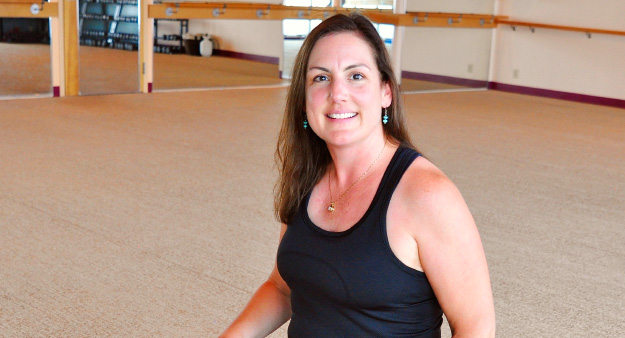 How did you get started at Dfly?
I started at Dragonfly on the urging of my daughter after she had attended a hot yoga class. She took me to a flow in the mild room at Middleton. Although at the time I would have told you it was the hot room. Then during my trial period, I took as many different types of classes as possible that would fit into my schedule that month and enjoyed them all. I became a member and started my yoga journey.
What was your yoga/barreamped experience before Dfly? What do you enjoy most from attending Dfly classes?
Many years before I came to Dragonfly, I tried a few yoga classes offered through the daycare my children attended. The classes were an activity but didn't have an impact on my lifestyle. The Dfly community is such a supportive group of people. I enjoy the welcoming environment and positive energy in every class.
Have you experienced any changes in your total well-being since taking classes?/ How often do you attend classes? Favorite class?
I call Dragonfly my "happy place". I look forward to the 45 or 60 minutes I've set aside to focus on me, whether it is a personal fitness goal I'm trying to reach in a Yoga Up / Power Up class or time to focus on breathing and movement in a yoga class. I come out of every class feeling de-stressed and accomplished. I attend four to five classes a week mostly at the Fitchburg location. I really can't pick a favorite class, which is a great part of Dfly. I enjoy the variety, but if I had to choose currently, core flow, Yoga Up and Power Up would be at the top of my list. However, if you asked me on a different day my favorite classes might be Barre, power flow, and aroma yin.
Please feel free to share any other thoughts you have about Dfly, hot yoga, or your life as we would love to know more about you.
I found that the temperature of the class really helps me focus on being present, making it much easier to block out all other distractions. Over the past year, with the unpredictable way life has been changing, Dragonfly classes were a constant, even if it was outside in the studio parking lot, online or masked up in the studio. I am grateful to be part of this community.
Instructor Tiffany Geier: "Amy is the perfect choice for Fitchburg's YOM! She is a dedicated and inspirational member as she does the work with strength, focus and grace. Amy takes many of our UP classes at Dragonfly, but she balances out her experience and practice by sprinkling in flows and yins. Amy leads and motivates those around her, and I especially enjoy seeing Amy practice next to and with her daughter! I absolutely love having Amy in class, as she continues to teach me the meaning of commitment and compassion. Congrats Amy!!"