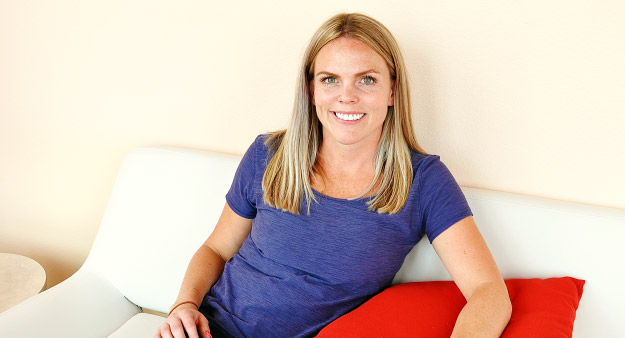 How did you get started at Dfly?
I had a friend who attended hot yoga classes and convinced me to try it a couple years ago. It took a lot of convincing to start attending classes. I thought, "you mean you go to yoga classes in 95-degree temps?!" But I got hooked immediately!
What is/was your yoga/barreamped experience before Dfly?
Very little experience before I came to Dfly. I had attended a few classes here and there at other studios and never really cared for yoga until I found Dfly.
What do you enjoy most from attending Dfly classes?
I love that the fitness-based classes are all different. Each instructor has their own style, it keeps me on my toes & I keep pushing myself to be better than I was the day before. While being in a hot room doing cardio or lifting weights for an hour can feel intense, the benefits are worth it.
Have you experienced any changes in your total well-being since taking classes?
YES! I broke my hip in 2018 from a running injury and all the balance poses & unilateral exercises have helped to strengthen my hip flexors. As a long-time runner, strength often took a back seat to miles. Power up & Yoga up is the best of both worlds—a serious cardio workout combined with body-strength exercises that have vastly improved my overall fitness and helped me overcome overuse injuries, so I'm running happily and pain free now. 6-7 days a week. My favorite classes are yoga up and power up classes. I love a good challenge and those classes never disappoint.
Instructor Shawn Smith: "Lacey is consistent and dedicated to her fitness routine. She is ready to get after it every time she's in one of my fitness classes. Totally determined and ready to work hard."