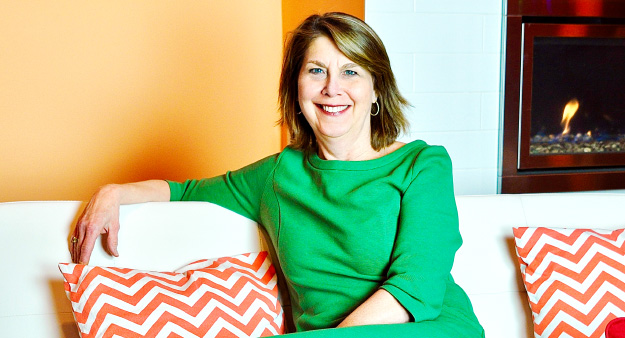 How did you get started at Dfly?
10 years ago my daughters introduced me to hot yoga.
What was your yoga/barreamped experience before Dfly?
The classes I have attended are; hot yoga, barre and spinning.
What do you enjoy most from attending Dfly classes?
I have had a long history of back pain. With regular yoga practice I have found relief and flexibility.
Have you experienced any changes in your total well-being since taking classes?
After a busy day at work, yoga at Dfly makes me feel centered and re charged.
How often do you attend classes?
I attend class 2-3 times a week. Yoga Up and Power Up are my favorites.
Please feel free to share any other thoughts you have about Dfly, hot yoga, or your life as we would love to know more about you.
I am an oncology nurse @ UW Health. I live with my husband in Sun Prairie. We have 2 married daughters and 4 grandchildren. I like to swim and bike in addition to yoga to keep physically fit. I am grateful to have Dfly close to home in Sun Prairie. Yoga helps keep my work / life balance in check.