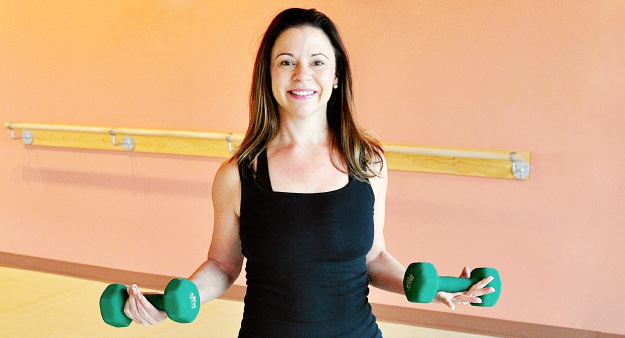 My Dragonfly journey began in fall of 2018. My family and I were relocating from Hudson, WI. I had accepted a position with Exact Sciences and we were waiting for our home to sell. Four days a week were spent in Madison and 3 days in Hudson. The commute continued for 5 months! I was in desperate need of stress reduction and mental clarity. The stress of a new job, being away from my family, and moving were almost too much to handle. I am grateful to have found Dragonfly. Everyone has been warm and welcoming. It is a space that that accepts everyone at every fitness level. Since joining I have seen a significant decrease in my stress level, found a community where I feel I belong and the classes are AMAZING!

I have been an active fitness enthusiast for the 20 years. In the past I have taught fitness and yoga classes. It is refreshing to be the student and take a deep breath when I enter the studio. I love connecting with others and watching others succeed in their fitness and wellness journey. Dfly is an environment where everyone lifts each other up.
I am obsessed with Yoga Up and Power Up! I am able to push myself to the absolute limit. I also enjoy Barre and Yin classes. The commute for 5 months was hard on me physically and mentally. I gained 15 pounds and was not in a good head space. Dragonfly turned that around for me. I was able to dedicate time and energy for myself and commit to better nutrition. Since joining I have lost 9 pounds and feel much better in my skin. That is the most important thing to me.
My goal is to take class 3-4 times per week. I travel for work, and my family is a priority, so if it doesn't work out I don't get down on myself. I make time when time is available. I am thankful there are businesses like Dfly that welcome all. I hope to meet more individuals from the studio to connect with as we become immersed in the Madison culture.
Instructor Carrie Johnson: "Nicole has such an enthusiasm for health, wellness, exercise, and community which makes her a perfect fit at Dragonfly. Nicole demonstrates her passion each time she shows up. She brings inspiration and fun to all those around her. It's so exciting to have her on the roster when I am teaching or taking class. Thanks for bringing
Dragonfly's amazing culture to class, Nicole! We value having you in the Dfly community so much!"