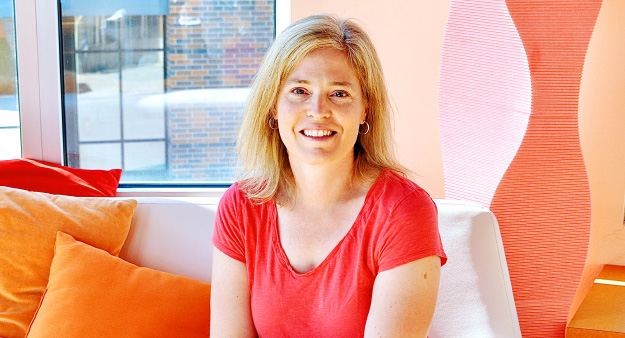 I tried Dfly for the first time shortly after I moved to Wisconsin. My friend asked me if I wanted to try hot yoga and I thought she was crazy. I had never done any type of yoga before, let alone in a hot room! She assured me that I would like it and she was right. I was hooked after the very first class.
There is so much to love about Dfly. They offer a variety of classes and have such wonderful instructors that I find that every class presents a different challenge which keeps me motivated. Everyone is so friendly and accepting here. I am so thankful to have made several good friends over the past couple of years here, especially Kristina who I work out with every weekday.

Since I started at Dfly, I have grown stronger and have steadily gained confidence as I try out new poses. When I take a moment and look back at what little I could do when I started and see the progress I have made, I am once again thankful for the instructors here and their encouragement and their thoughtful cueing to listen to your body. They focus on how to progress into a pose instead of forcing movement.
I usually attend classes 4 days a week. I love so many of the instructors that it allows me to take classes from several of my favorites: Cassie, Brady, Shawn and Bekah. Don't ask me to pick a favorite because I love them all! :)
Instructor Brady Greco: "Leigh has been a staple in the back right corner of my 9am "Towel Tuesday" Flow class in Middleton. Her dedication to her practice is one of many aspects I admire as she is one of the first ones in the studio and last ones out. Her ability to remain focused while not taking herself too serious is reflected in navasana (boat pose) when she is the only one in class with a big smile on her face. Her energy and passion to show up on her mat radiates the room every Tuesday morning. Thanks so much for your hard work and dedication to the Dragonfly Family! YOU DESERVE IT!"