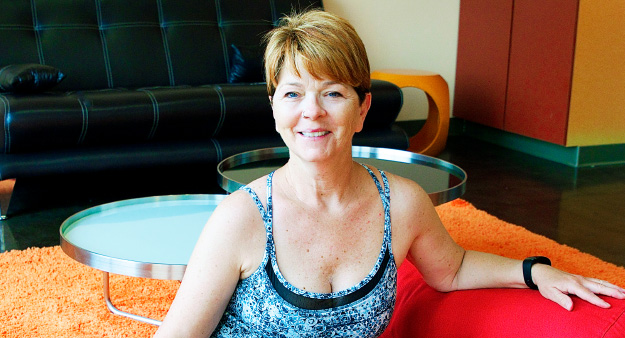 I first started taking yoga classes about 15 years ago. I was taking classes through my health care provider. I did several sessions and just never really loved it. It was always the same thing over and over and only one instructor.
Fast forward to Dragonfly opening and I thought I would give it a try as I love heat. I bought a 10 class pass and took my first few classes and I was hooked! It was then I knew this was for me and became a member.

I recently retired and it has allowed me more time to try so many different classes offered at Dragonfly. I finally have more time to take care of myself. My body amazes me every time I roll out my mat. I feel stronger and more confident after every class. I never feel judged even when I need to modify if that is what my body needs. Sometimes who just doesn't need a child's pose?
I love the staff and the instructors as they always make me feel welcome. The variety of classes and workshops offered keep me coming back as I never get bored.
Thank you for choosing me as yogi of the month. This truly is my happy place! Peace.
Instructor Cassie Slaby: "Rhonda is always a pleasure to have in class, she is always trying new things reaching new heights in her practice and does it all with a smile! She is a fun spirit who is an inspiration to the yogis around her and I truly do love having Rhonda in class each time I see her. I am happy to see that you are yogi of the month, you truly deserve it!"