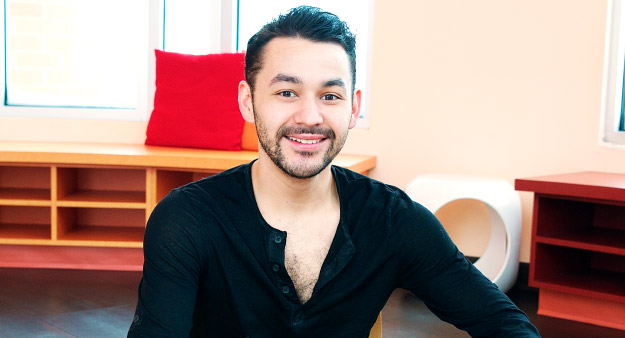 I took my first class (Aroma Yin) in the summer of 2016 with my sister Lily. I enjoyed it, but didn't quite catch the bug my first time around. Prior to yoga I had dealt with chronic spinal and hip pain/ailments. I had numerous prescriptions and a full medical team. Surgery had been a discussion, but was not an option as far as I was concerned. My physical therapist had suggested that I give yoga another shot. The following summer, Lily took the teacher training at Dragonfly and really expressed to me that I try a flow class. I signed up for her free practicum in July 2017 and was instantly hooked. I subsequently bought a 10 pack and started attending one or two classes a week for a couple of months. As time went by, my frequency of visits increased as well.

I enjoy everything about Dragonfly! Enough cannot be said about the comfortable environment, fantastic instructors, and variety of classes offered. One of my favorite draws has to be walking into a 95 degree or 105 degree room during a Wisconsin winter.
I have experienced numerous changes in my well-being! Since I started attending classes regularly, I lost more than 80 pounds in the first 9 months. In the subsequent months, I have not only maintained my drastic weight loss, but I have continued to burn fat, gain muscle, and strengthen my core. I have experienced better quality of sleep and I think that I am a more patient person. Having dealt with numerous spinal issues, I can happily say that I have gained a lot of flexibility in my spine and that my pain levels and frequency of flare-ups are down significantly since I started practicing regularly. Over the last 18 months, Dragonfly has become one of the most important things in my life!
I try to attend class at least five times a week and often take 2-3 classes in a day if my schedule allows. In 2018 I completed a 30-day challenge, a 60-day challenge, and attended more than 360 classes. I'm not sure if I have a favorite class, but I do try to attend Fire when my schedule allows, as I feel it is the best class for spinal health.
Interesting fact: My family owns and operates Mickie's Dairy Bar. Having worked there for many years, I have had the pleasure of meeting and serving numerous celebrities. Some of my favorite stories include JJ Watt giving me his old cell phone case and telling Ciara, "Let me see you one two step," because she was blocking an aisle as I was carrying 6 hot plates of food. Thank you fellow yogis for letting me be a part of the Dfly community and thank you to all of the fantastic staff for creating such a positive environment and encouraging me to evolve! Thanks again for all you do!
Instructor Ian Hutchinson: "Shea is a wonderful presence to have in class. Always seeming to tune into his breath and body, his attention to cues and alignment do not go unnoticed! As an instructor it's great to have yogis in class who are such great listeners and Shea is one of them."