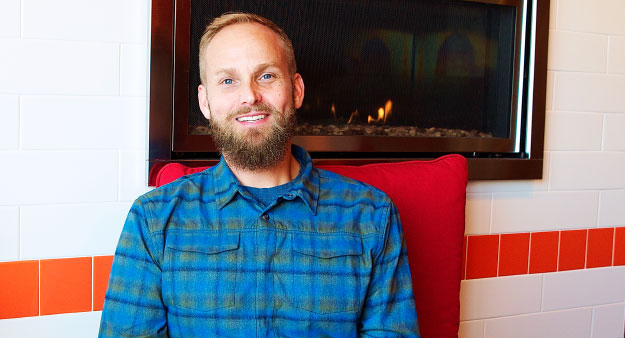 I got started at Dfly in 2015 after relocating to a new home and signed up for the initial trial month. I was encouraged to try a variety of class options and really enjoyed the diverse class offerings and instructors. The encouragement to try different styles of yoga really helped me to diversify my practice and allowed me to find a class that was right for me at the right time.
Before Dfly I dabbled in yoga taking a few classes here and there but never incorporated yoga into my lifestyle. The high quality instructors and class options made it very simple to make the shift and to fully blend yoga into my lifestyle.

From the moment I walk into the studio and am greeted by a smiling face at the front desk I feel welcome and relaxed. The instructors share their expertise and make the classes very welcoming to me. I really enjoy the various class offerings and the way that each instructor puts their own personal touch on each class and makes it fun to practice with them. All around, the staff is wonderful and makes the Dfly experience enjoyable!
The physical well being changes were noticeable immediately when I began practicing regularly at Dfly. I noticed improvements in recovery from running and cycling, I was less stiff and sore and really noticed if I haven't been able to get in as often as I would like. With regular practice I have been able to stay much more calm and relaxed throughout my day as well. The increased grounding mentally and the ability to move much better and improve physical performance have been noticeable and very much appreciated.
I am able to attend Dfly a few times weekly and really enjoy the more restorative variations offered, the slow flow and yin variations are my go to classes.
Instructor Brenda Smage: "It's always a pleasure to have Brian in class, and as a part of our dragonfly community. He always comes in with a smile and a warm greeting, and brings such a focused energy to his practice – with breath, intention, and presence in his postures. Congrats on being our yogi of the month, Brian!"