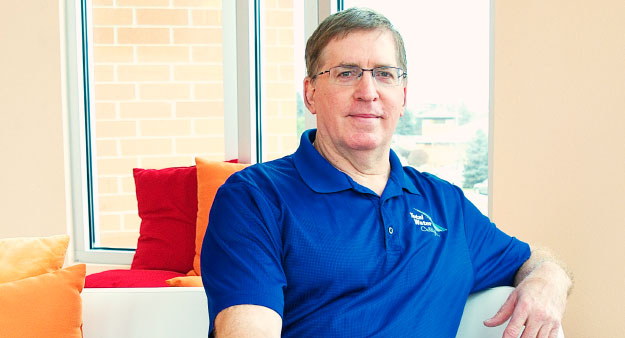 How did you get started at Dfly?
I got to know Tola and Inge through business events. I thought if everyone at Dfly was like them, it would be a great place to learn and grow in my yoga practice. I have been a member now for going on two years.
What is/was your yoga/barreamped experience before Dfly?
My daughter lives in Australia and is a certified adult and child yoga instructor and always encouraged me to adopt a dedicated yoga practice. Prior to Dfly, I did yoga at home to Elena Brower.
What do you enjoy most from attending Dfly classes?
Constantly learning how to work and honor my body from the caring and dedicated instructors. Also, the energy and sense of purpose from fellow yogis.
Have you experienced any changes in your total well-being since taking classes?
I'm more relaxed. I've lost weight, improved my breathing, gained flexibility and strength and I am confident working my body again.
How often do you attend classes? Favorite class?
I attend 4-5 times a week and do some of the special events. BarreAmped class, here I come. My favorite class is Flow with Bekah Gant.
Please feel free to share any other thoughts you have about Dfly, hot yoga, or your life as we would love to know more about you.
Throughout my life, I've pushed my body hard athletically and have had injuries and surgeries. My body was breaking down. I got into biking and was struggling as I just didn't have the same flexibility, strength and breathing capacity I used to. Dfly instructors and the hot yoga environment are the reasons I'm getting my health back.
To me, the Dfly staff, instructors, classes and programs represent a way of life that will benefit everyone.
Instructor Alex Scanlon: "Paul is one of those people where when he walks into the studio; it never fails to bring a smile to my face. He has been taking my Slow Flow on Tuesday nights since May of '17 and in that time it has been such a privilege to be able to watch him progress as much as he has. He is never afraid to find his edge and try different things but he is always able to listen to what his body needs and reset when he needs it as well. Aside from his strong yoga practice, Paul always asks me how I am and how my day is going. Having him at the studio always makes my day a little brighter."