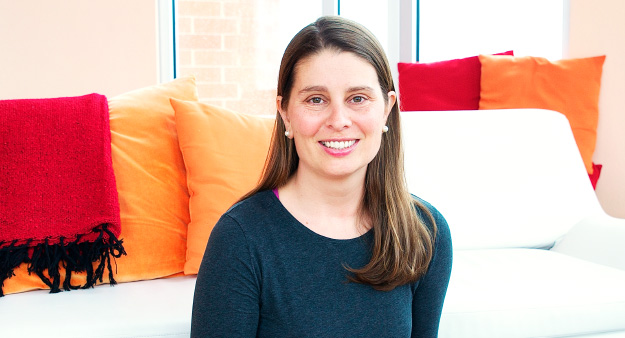 I have been doing yoga since I was in college, but it wasn't until 2006 that I was introduced to hot yoga. We were living in Montana at the time, and there was a Bikram studio. After the first class, I was hooked. Not long after, I even did the Bikram Yoga 60 day challenge, 6 days a week for 10 weeks. Never in my life have I felt better than after those 10 weeks.
It turns out that I discovered hot yoga just in time, too. Beginning in the summer of 2006, and for the next six years, my body tackled two pregnancies, 9 surgeries, and breast cancer, including surgery, chemo, and radiation. I was so frustrated by all the hard work I would put in to get my body healthy again, only to be set back to square one with the healing process all over again. Hot yoga became my home base, my promise that things would get better. My body ached to get back to yoga as soon as it was allowed. As soon as I was back on my mat, I knew everything was going to be ok. After chemo took my hair, I couldn't even wait for it to grow back before I was back in the studio, sweating with a bald head…probably the only time I have enjoyed being bald! I found a community of people in yoga, a healing environment, and a safe landing place after trauma.

We moved to Wisconsin in 2013, and joined Harbor Athletic Club. It was the perfect combination of traditional exercise classes and hot yoga, the best of both worlds. When we moved to Verona two years ago, I initially joined a gym, but quit after a week, realizing that my heart was not in the gym anymore. My body knew what it needed, and it was hot yoga. I wanted to be able to have a full time yoga membership for the first time in my life, instead of just a punch card. I found Dragonfly and never looked back. After what my body has endured, my insides are a mess of scar tissue and tight fascia. In yoga, I have found a place where I can reverse that damage and heal again. I don't just want to do hot yoga, I need it. Every time I walk into that warmth, I feel my body just let go.
In a good week, I can make it to 5 classes a week. Shawn's Tuesday morning Yoga Up is my favorite, and with classes like that in the lineup, I never question my decision to quit the gym. I have the best of both worlds at Dragonfly. The perfect complement to Shawn's killer class is Lynn's Monday Fusion or Thursday Fire. Fire is my home base, where it all started 12 years ago and I am grateful for how amazing I still feel afterward.
We own a summer camp up north called Camp Deerhorn, and there is no hot yoga in Rhinelander, WI. When I return in August after three months away, that first class is the best feeling in the world. I love the community I have found at Dragonfly, including the warmth and friendliness of Tola from day one. My body has endured a lot over the years, and borne two children, and every time I look in the mirror during class, I am proud of its strength and accomplishments, rather than critical of the weight it needs to lose. It has grounded me, helps me sleep, and knowing how amazing I feel afterward means I never have to force myself to go. Where else can you walk out of class feeling like you've had a massage, a nap, and a workout all rolled into one?
Instructor Shawn Smith: "Consistency is key to any practice, workout or fitness routine. Amy is truly consistent with her practice, her choice of classes, her intensity in classes and even consistent with her spot in the studio :). I admire how she is able to be so present each and every time she walks in the studio. I think her will and determination is stronger than anyone will ever know."