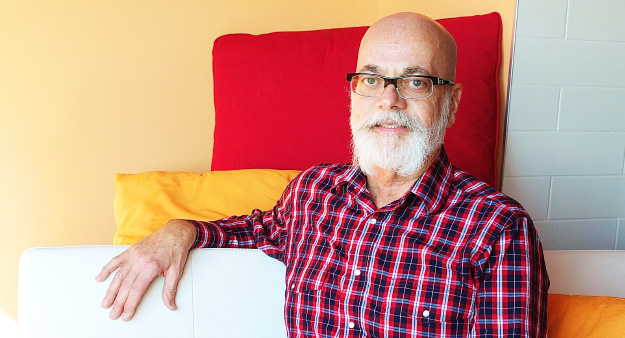 How did you get started at Dfly?:
A friend recommended Dragonfly Hot Yoga to me.
What is/was your yoga/barre amped experience before Dfly?:
I started yoga over 15 years ago as physical therapy after an auto accident. Quickly realizing it is a mind and body experience that recharges me.
What do you enjoy most from attending Dfly classes?:
I enjoy the variety of classes. Having a strong Type A personality, Dragonfly Hot Yoga affords me a challenging practice and the humility to not master everything.
What are your favorite classes at Dfly? How often do you attend classes?:
Attending Yoga Up, Core Flow and Flow lets me fully engage in the experience. This seems to refresh my mind and body.
I practice yoga, cycle or some form of workout six or seven days a week, part of my Type A personality.
Is there anything else you'd like to share?:
My words of wisdom are…embrace your eccentric side, just be the you that you want to be.
Instructor Nichole V: "I enjoy having Dan in class. He is always willing to try new things. His strength and patience are seen on his mat. Dan is very dedicated to his practice. Congrats Dan!"