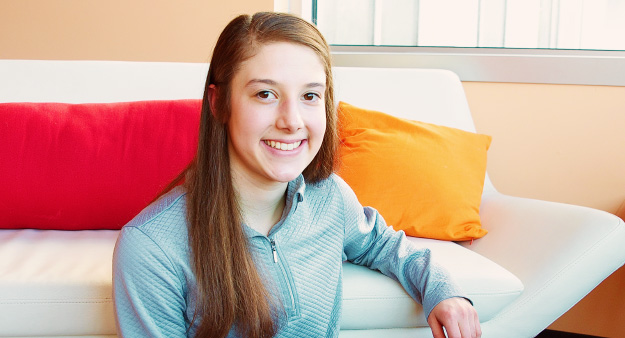 I got started at Dragonfly because it was the studio my favorite instructor in Milwaukee recommended. I went to my first free class at Dragonfly and loved it. After that class I knew this was the studio I wanted to be a part of. I love the instructors, the space, and the energy at Dragonfly.
I had a little bit of yoga experience before joining Dragonfly. I had done yoga here and there over the past couple of years but this past summer I started going at least 3 times a week. I started going to yoga to release stress and keep myself sane in this crazy world.

My favorite thing about Dragonfly is the way it makes you feel. It doesn't matter how I walk in feeling, I always walk out feeling great and ready to take on whatever is thrown my way.
By going to Dragonfly regularly I have found myself much more relaxed. I am much more calm and not as anxious. I have also found myself getting a lot stronger and being able to do things I never thought I could do both on and off the mat. I have seen my flexibility improve drastically. Overall, I would say Dragonfly has improved my well-being immensely.
I attend classes quite frequently. I try to go as often as possible to reap the benefits. I would say I go to class at least 7 times a week. I love all the classes I have attended at Dragonfly. My favorite classes are Power Flow and Power Up. I love going to Heather's Power Flow classes. She leads an amazing class and always has something fun and new to try. I love that Heather always has a story for each class and leaves you with new knowledge. I also love Power Up with Brooklyn because she is always super upbeat and makes the classes challenging, yet so much fun. Power Up is an amazing workout and I always leave feeling so strong.
I am a junior at UW-Madison and have found Dragonfly to be an amazing stress reliever for myself. I absolutely love everything about Dragonfly. Everyone there from the students to the teachers are always so kind and helpful. The energy at Dragonfly is amazing, and it is like no other place and I am very thankful for that.
Instructor Natalie K: "Samantha exudes a calm, confidence throughout her practice. She is focused and centered, connecting with her breath to each movement she makes. She carries this steadfast presence while in the studio, and outside of it! Congratulations Samantha, we love having you here at Dragonfly!"