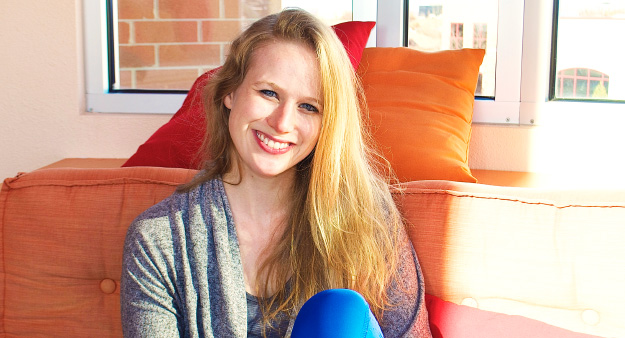 After a cross-country move and with the start of a new job on the horizon, I decided to sign up for the monthly intro offer in an attempt to grow roots in a new city. I joined as many classes as possible during my first month in Madison. A habit was born. I immediately signed up for a membership at the end of my intro month and haven't looked back.
Before Dragonfly, I dabbled in yoga classes at various rock climbing gyms and hopped into a handful of classes with friends throughout the years. The focus on core work and flexibility were an incredible complement to climbing, but it wasn't until Dfly that I developed a more consistent yoga practice. I hadn't worked up the courage to try a BarreAmped class before Dfly (admittedly, I was utterly intimidated by what I had heard); I'm glad I finally gave it a try! BarreAmped classes may kick my butt (in the best of ways) every time, but are anything but scary.

Some days I'll roll my mat out feeling exhausted, distracted or ruminating, but am invariably more energized and positive by the time I roll it back up. I love that classes encourage me to unplug and focus on full presence for at least a small sliver of my day. It helps that everyone who works at Dfly goes out of their way to get to know you as well – I love seeing familiar faces and greeting folks by name when I walk in the door.
My practice has not only helped me get in much better shape physically, but I'm overall less stressed and more energized after every class. I feel a noticeable difference on days when I'm able to attend class vs. days when I can't make it in. Travel weeks or stretches of time whenever I'm unable to get in for classes always take a toll on me now, because I know precisely what I'm missing!
Ideally, I'm able to weave 4-5 classes per week into my schedule (although travel and other commitments don't always allow it). I try to vary my classes with the ebb and flow of the week – Core Flow on Mondays to energize, Slow Flow 75 on Fridays to wind down the week. In between, I aim for a mixture of Aroma Slow Flow, Flow, and BarreAmped classes peppered throughout the week. I'm all about matching classes to my mood and the variety of classes 100% makes that possible.
Instructor Stewart Eskew: "Holly is an absolute joy to have in class. Her positive personality and love of yoga are infectious. Holly's mindfulness and careful attention to her practice are evident whenever she sets foot on her mat. I was thrilled to see Holly nominated for yogi of the month. Well deserved, Holly, congratulations!"