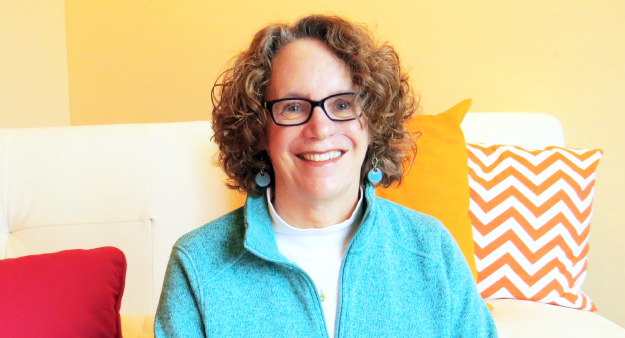 I began coming to Dragonfly in January 2016. My sister had been going to Dragonfly in Middleton for quite a while and was always talking about how wonderful it was and that I should give it a try. That January she called to let me know that there was a $20 unlimited pass and I should head over to Sun Prairie to buy one. So, I figured it was a win-win for me. Either I wouldn't like hot yoga and she'd be off my back or I'd love it and we could share the love. Well, almost two years later I love it and we sometimes take classes together. I had done yoga at different points in my life and while I enjoyed it, it never became a passion – until now.

There is so much to love about Dragonfly. From the minute you walk in and are greeted by whomever is staffing the desk, until you walk out feeling like you did something awesome, it's all positive. In the almost two years I've been coming, I can honestly say I've enjoyed every single teacher. They all bring something new and different to practice. To a person, they are all welcoming, sharing, and kind. Because all the teachers have their own special "style," I never get bored, like I have with other forms of exercise. In addition to the wonderful teachers and staff, I've also met many wonderful new yogi friends. Even on days when I don't really feel like rolling out my mat, I know I'll see people who will make me feel glad I came.
Yoga has helped me both physically and mentally. Even though my (barely) past middle age body has seen better days, I think I'm the strongest and most fit I've ever been. My husband even commented how good my shoulders and upper arms looked! I've had lots of problems with my lower back, but after almost 2 years of yoga, the incidents of back pain are much fewer and much less intense. That alone has been life changing. As important as the physical aspect is, the mental part of yoga has meant even more to me. My family and friends would probably say that I've been a very anxious person for most of my life. Worry was my middle name. I would worry about things that had happened, things that might happen and I'd even worry if I forgot to worry about something. Needless to say, the concept of being present in the moment was an eye opener to me. Learning to be present, by paying attention to my breathing is a wonderful tool. I even used Nidra meditation on my last overseas flight, and it was a great thing for the fearful flyer.
I try to attend classes at least five times a week, but will admit to not always making that goal. I don't have any favorite classes although I typically do Flow and Yin. Some days, a sweaty, hard Flow class it just what I want, while other days a wonderful, restorative Yin does the trick. I've even tried a BarreAmped class and may even do it again!
I would like to thank everybody who has played a part in introducing me to a better way of life, especially you, Julie, for lightly nudging me to try.
From Instructor Kelly Perna: "Anne is an absolute delight to have in the studio and in class. She is truly deserving of this honor. I was in the studio when she was asked if she would accept the title and her surprise made me love her even more. Dedicated and humble! She does more than just show up to classes at Dragonfly. Anne brings an extra dose of positive energy to the studio with her friendliness toward the teachers, the desk staff, and to her fellow yogis in class. She also takes advantage of the various workshops to help broaden her yoga experiences. Congratulations, Anne, on Yogi of the Month!"