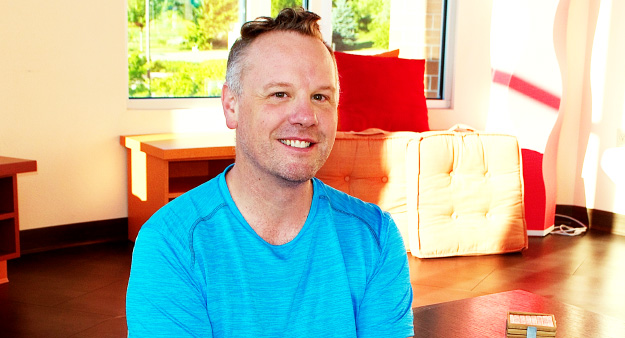 I had been contemplating trying hot yoga but was on the fence since heat really isn't my thing. But, curiosity got the better of me when I found a Groupon for Dragonfly. Of course I didn't use it and figured I was out the money. My partner loves Dragonfly and said I should call to see if I could use my Groupon…but alas, I didn't. I belonged to a gym that gave me a free fitness test as a birthday gift; I went in for the test and failed miserably. According to the trainer, "wow, cardio really is all you can do. You literally have no flexibility or strength." Feeling defeated, the next day I went to Dragonfly to get a tour, learn more about it, and FINALLY see if I could still use my Groupon…which was in fact honored.

In 1999 I lived in Arizona and took yoga classes for a few months. I was younger, thinner, and a bit more flexible and was probably better at it; however, I didn't enjoy the instructor. So I quit the class and bought a yoga DVD collection that I literally never used even once. So between 1999 and November 2015 I never practiced yoga. For me, I think one of the top reasons I enjoy attending DFly are the instructors. I haven't taken classes with them all, but most of the instructors I've had are the reason I keep going. They encourage, support, make me laugh, and have exposed me to some really great music!! Another enjoyable piece has been the relationships I've created with other DFly yogis. Whether chatting before/after class or outside of DFly…I've met some really wonderful people.
For a few years prior to yoga classes at DFly, I experienced some health issues. I saw specialists, tried diets, various medications, and nothing seemed to help. Coincidentally, within the first week or two of starting classes all my symptoms went away and haven't returned! And to make things even better, my mood has significantly improved, as well. I talk with my students about the importance of self-care and now finally I'm actually walking the walk and not just talking the talk. I try to attend 4-6 classes a week, depending on my schedule. I don't think I can pick just one favorite class. Top 3: Monday's 4pm Flow with Katie; Kathryn's 5:30 BarreAmped and Tuesday's Slow Flow with Alex.
I've also been contemplating becoming a Barre instructor; Kathryn makes it tough and fun, and I want to motivate others to be their best self too!! DFly has really improved my life; not just physically, but mentally and interpersonally. It has motivated me to be a better person; to slow down and be more present and to remind myself that when I fall down (or fall out of a pose) to just take a breath and keep on going.
Instructor Alex Scanlon: "I met William when I first started my yoga teaching journey here at Dragonfly and it has been an incredible experience to be able to witness the growth in his practice as I grew as an instructor. William always brings a presence of warmth and kindness with him to the studio and it spreads to everyone he greets. He is so supportive to the instructors and always goes out of his way to make sure you know how much he appreciates you. He is currently participating in this summer's 99 Days of Summer Yoga Challenge and his motivation and dedication is SO inspiring. I always look forward to seeing William in my classes and his positivity and support will always be one of the many reasons I love and will continue to teach!"
Instructor Cassie Slaby: "I am always excited to see William's name on the roster for my classes! His endless positive attitude and big smile warms my heart each time I see him. He always gives each class his all and never complains or gives up…even after the 15th flow :) William always takes the time to thank me after each class which reminds me why I love to teach so much…you can tell William truly enjoys yoga :)