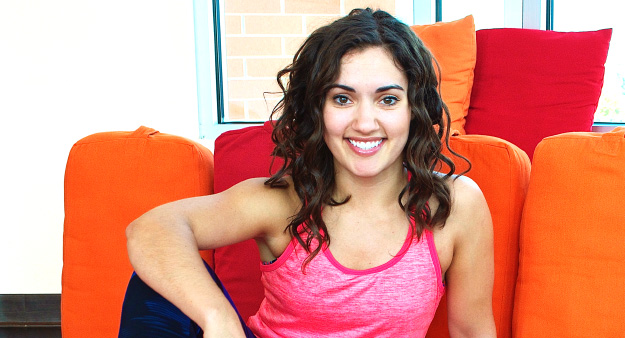 I first heard about Dragonfly about three years ago through one of my friends. She had just purchased a groupon for a month of classes and convinced me to do the same. I was hooked after my first class, and I haven't looked back since! Before Dragonfly, I practiced vinyasa on my own, took a few classes at another local studio, and occasionally practiced through the fitness center at my workplace, but unfortunately, I wasn't always able to make the classes because of the demands of my job. I most enjoy the sense of balance that Dragonfly has added to my life. Every time I show up on the mat, I know I have a full hour to dedicate to self-improvement, gratitude, and reflection. The evening classes are always the perfect way to finish my day.

My total well-being has definitely improved since I first started taking classes at Dragonfly. I joined at a point in my life where work was completely taking over. I needed something to help relieve the stress, and I decided that I needed to make time for myself, so I signed up for yoga and a gym membership all in the same day. I have never felt physically or mentally stronger since joining Dragonfly. The confidence and strength that I have gained from consistent practice allows me to push myself to be better every single day, both on and off the mat, along with staying present and focused. I have also made some wonderful friends! I am so grateful for the community and empowerment that Dragonfly has provided me.
I attend classes anywhere from three to five times per week depending on my schedule. It is hard to pick a favorite class because they are all wonderful. If I had to choose, though, it would likely be Slow Flow. The pace and style of the class perfectly balances my morning workouts, still challenges me, and allows me to stretch out my muscles after a long day. Dragonfly has become one of my favorite places! I am so grateful to be a part of this yoga community. The instructors are so welcoming and supportive, the atmosphere and environment are full of positive energy, and I absolutely love the variety of classes offered. I have truly found a home for my yoga practice here.
I am highly active, but if I'm not sweating it out at Dragonfly or at boot camp, you'll likely find me in the kitchen. I absolutely love to cook and bake. Trying new recipes or food in general is one of my favorite things. I also love going on adventures-I want to see the whole world!
Instructor Lynn Lanning: "Laura is such a joy to have in class. Her peaceful yet powerful and positive energy can be felt throughout the studio. Laura works hard in class and has a beautiful practice that continues to grow. We are so very lucky to have you. Keep up the hard work and I look forward to seeing you again soon on your mat. Congratulations Laura, well deserved as you are truly an inspiration!"