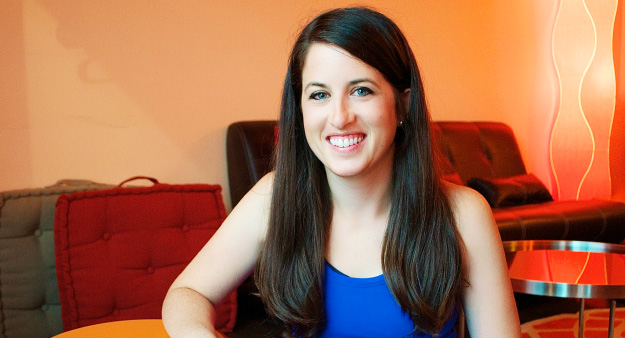 I started at Dragonfly in May of 2016 after my second child was born. I was always interested in hot yoga but I had never tried it before. I was looking for a workout I could do close to my home and something that would help with my posture from carrying two small children often. Dragonfly was the perfect fit!
Before Dragonfly I had little to no yoga experience. I had attended a Bend and Brew at Wisconsin Brewing Company. I was pregnant at the time but I knew it was something I wanted to pursue in the future because I felt so much better after the class.

I love the variety of classes! I also enjoy that it is one hour I can dedicate to myself. I work as a nurse and being a mom to two children under three – life can be exhausting and overwhelming at times. Going to yoga gives me the time to reflect, be grateful, and set goals.
I have never felt this mentally or physically strong. I am addicted to going to yoga because it provides me with confidence and mental strength. It is so rewarding to work hard at a pose or arm balance and finally be able to do it. I attend classes 5 times a week. I schedule my times a week in advance so that it is part of my calendar before the week starts. Right now, my favorite classes are Yoga Up and Power Up. I love the combination of yoga with weights and cardio and the loud music.
Dragonfly has truly made me a better wife, mom, employee, and friend. The confidence and energy that I get after the class infiltrates into the rest of my life. I am so thankful to all of the wonderful instructors and staff at Dragonfly that make every experience so fun. I am so grateful to have this practice in my life.
Instructor Shawn Smith: "I get to see Janelle several times a week either in my classes or practicing with her. I love that combo at Dragonfly – our clients inspire us and Janelle does that with me!!! She's the reason I've been able to complete some of my challenges because I see her diligently sticking to her practice. She's got drive, persistence and a no excuses mentality which I admire."