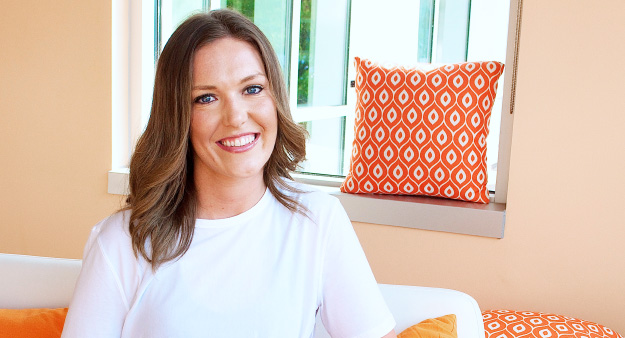 I began to regularly practice at Dragonfly in June 2016. Up until 2016, my yoga practice had been nonchalant, attending classes with friends every now and then to try out new studios in Madison. My first class at the downtown Dragonfly studio was with one of my best friends who had expressed her admiration for Dragonfly and encouraged me to come along. This was the first class that allowed me to feel a physical, spiritual, and mental connection with my mat that left me feeling empowered and yearning to become more dedicated to my practice.

The most enjoyable part of attending classes at Dragonfly is being able to share my practice with other studio members and the Dragonfly staff. When in a class with others, I am inspired by the grace and dedication that each person brings to their mat and I am continually challenged by the Dragonfly staff to develop the best version of myself, whatever it may be that day, and my practice. Practicing yoga and continuing to develop my practice has fostered personal resiliency. With yoga, I have become physically, mentally, emotionally, and spiritually equip to persevere through life's challenges and fully appreciate life's blessings. When it's been one of those days, I know I can always count on my mat.
I try to attend classes 4-5 times each week. I have a finite schedule that enables me to attend Flow and Yoga Up classes regularly. As for a favorite, I'd have to say it is a toss up between the two. Both classes challenge me in different ways. During Flow classes I am challenged emotionally and spiritually while in Yoga Up classes, I am challenged physically and mentally. Dragonfly has transformed the way I approach life. The supportive staff and positive environment has encouraged me to spread light and love into all aspects of my life in the hopes of being able to inspire others along the way. I am overjoyed to be a member of such an astounding studio that reaches far beyond physical fitness.
Instructor Natalie Koberstein: "Miranda keeps us guessing when it comes to which class she will attend, as she mixes it up and it is always a pleasant surprise to see her come through the front door! Whichever class she attends, she truly dedicates that time to herself on the mat. She is a yogi who honors her body, emits warmth to those around her and shows up ready for anything!"