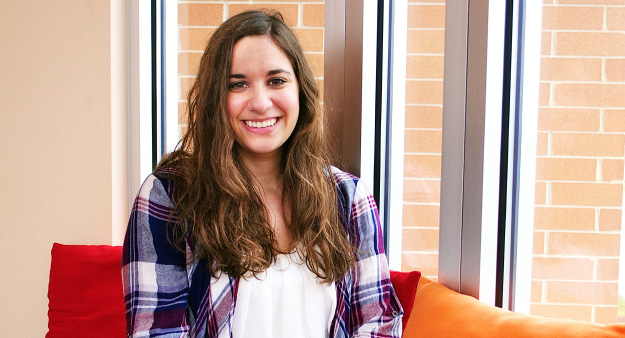 My Dragonfly journey began in the summer of 2015 when a friend of mine said she wanted to try hot yoga. I had taken a yoga class for a semester in college, attended a few yoga classes at my gym and did the yoga portion of the 21 Day Fix but had never tried hot yoga. The class we took was Flow 75 and we did not anticipate just how much we sweat! After class, we looked at the Dragonfly schedule to decide the next class we would go to. I immediately signed up for my intro month and then became a member.
I love the welcoming environment of Dragonfly – from the staff checking you in, to the instructors. The instructors are so positive and encouraging. The sequence of each class is never the same so there is no way you could get bored! The staff at Dragonfly makes a point to know you and is also committed to your practice. If I do slow flow on Tuesday night and see Shawn, she will ask me if she will see me in the morning for boot camp so I better be there! Downtown Studio Manager/Instructor Natalie and I went to college together at UW-Whitewater. We actually lived on the same floor for two
years and I had not seen her in probably 5 years before attending Dragonfly. Natalie is always at the front desk when I attend the 6 am classes DT which I think helps hold me accountable to get there in the morning.

Dragonfly offers such a variety of classes and with 4 locations; I can find a class I want to attend at any time! I regularly attend Yin, Flow, BarreAmped & Yoga Up classes. My favorite classes are Yoga Up and BarreAmped Cardio Boot Camp! Shawn's Wednesday morning Barre Cardio Boot Camp is a great way to get energized for the rest of the week. I also enjoy getting my butt kicked in a BarreAmped or Yoga Up class and then relaxing with a yin class after. I usually try to attend classes 4-5 days a week.
When I attended that first class at Dragonfly, I had no idea how big of a part of my life Dragonfly would be! Attending Flow classes have been a great way for me to escape when life gets a little hectic. I've learned to focus on my breathing and become more mindful. For years, I struggled to commit to regular workout routine and would work out here and there. Now, I'm getting up to attend classes before work and on Saturday mornings instead of sleeping in. I'm proud to say that I just completed the 30 day challenge on March 1st and am hoping to do the 60 day challenge soon!
I usually spend about one week a month traveling for work to do Market Research. I always miss my Dragonfly classes when I'm working on the road but have learned to make time to do few yoga stretches in my hotel room!
Instructor Caroline Anderson: "Staci attends my Flow and Yoga Up classes and brings an amazing energy. She is very dedicated to her practice – she just finished her 30 Day Challenge. Way to go Staci! It's been fun to watch her practice grow. She is strong, positive and hard working. She's happy to help new yogis by describing and recommending classes and teachers. I love seeing her smiling face when she walks in to the studio!"