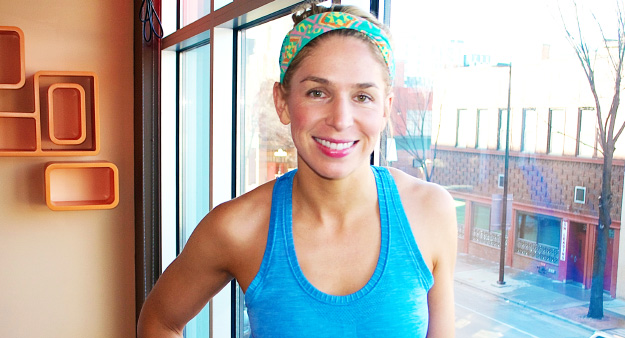 I was looking to change gyms to something closer to my apartment and I wanted a fitness studio that provided early morning and late options seven days a week. I hadn't practiced yoga before, but I thought it would be good for my stiff muscles.
I'd never taken a pure yoga class before coming to Dragonfly. I had done some poses in other fitness classes, but I didn't know the names of them. The instructors at Dragonfly were welcoming and helped give verbal and hand-on adjustments while I learned the poses (and I'm still learning).

I appreciate the breadth of options offered. During my trial month, I thought I would miss the aerobic and weightlifting components of my previous gym. But, I discovered that Dragonfly offers a number of classes that incorporate cardio and weights. I had never taken a Barre class before and I thought, "I'm strong. This won't be hard." But I was very, very wrong. I feel I have the opportunity in each class to either relax and release or push myself, depending on how I'm feeling that day.
I've definitely become more flexible. Touching my toes was a challenge before these classes – and I had stiff and injured knees and ankles. I'm still not one of the more flexible yogis, but I've come a long way in five months.
I also breathe more deeply on the days I attend class. When I take morning classes, starting my day by focusing on breath work helps set me up for a more positive day.
I attend class 5-6 days a week, if I'm in town. I've enjoyed all the classes I've taken, but I particularly enjoy Power Flow with Bao. None of her classes are the same and she's great at explaining all the physiological changes that take place with each minor adjustment within each pose.
The longer I practice yoga, the better I am at focusing on myself and my breath – and not comparing myself to anyone else in the room. I've enjoyed closing my eyes for longer portions of each class. My ultimate goal is to not lose my breathing cadence for an entire class, but I'm still a long way from that.
Instructor Sarah Lundquist: "Kathleen always gives 110% in class! Every time she attends BarreAmped with me, I will look over and she is challenging herself to sink an inch lower, moving quicker in cardio, and working to better herself from the week before. She walks through the door with a smile and it's always fun to have her in class!"