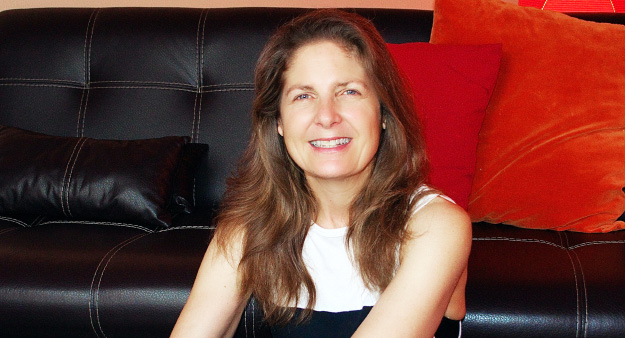 I swim, play sports and work out, but I hadn't really practiced yoga until about a year ago after reading the book "Raw Food and Hot Yoga." Nutrition and health are my passion and I was already eating mostly raw, so I thought I would try the hot yoga too. I'm so glad I did. Even though I found many of the poses challenging, and still do, I was quickly addicted. I began attending different classes and liked all of them (well, I don't actually like barre, but I do it anyway because I like what it does for me). I really love the intense heat. There is such a sense of accomplishment that is extremely liberating when you finish a tough class and you are dripping sweat. Oh I enjoy getting to wear those cute outfits too :). It's inspiring to see the more accomplished yogis and feel that maybe someday I'll be doing those moves. My only complaint is that savasana is never long enough!

Each class gives me something different, both mentally and physically, and each teacher I have makes me discover something new about myself and my abilities. My favorite class is whichever one I'm in, and that really is because each of my teachers are amazing! The dedication, knowledge and caring they show me and my fellow students is truly exceptional. As so many have said it is the people at DFLY that make the difference; from instructors to staff to my fellow students, the DFLY community is the best.
I currently take about eight classes a week. I am usually at Kelly's Yin and Slow Flow, Anna's Flow and Core Flow, and Shawn's BarreAmped Cardio and Power Up at the Fitchburg studio. Kelly, Anna and Shawn, you are the reason I keep coming back. Thank you so much for the enthusiasm, energy and nurturing you bring to each class.
The physical changes I have experienced in this past year are great. I feel more toned and have better balance, and am definitely more flexible, which is important as I am older. The mental and spiritual aspect of hot yoga is also important to me, and I love listening to my teachers tell stories or read passages, or just remind us that this is our time to be on the mat. That sense of accomplishment and peace in the studio has translated into my everyday life, and I really do try to incorporate all the lessons learned at DFLY into my day. Becoming part of the DFLY community has been an empowering experience that I am truly grateful for.
Instructor Anna Dobbs: "I can't help but smile every time I see Ruby in her usual spot in class. Her dedication to fitness and practice is apparent, I look forward to seeing her in class and when she isn't there she always has a good reason as to why. She is not afraid to try new things and if she likes something you did or said in class she will always tell you! Ruby is incredibly strong and beautiful inside and out, it's a pleasure to see her so often. :)"