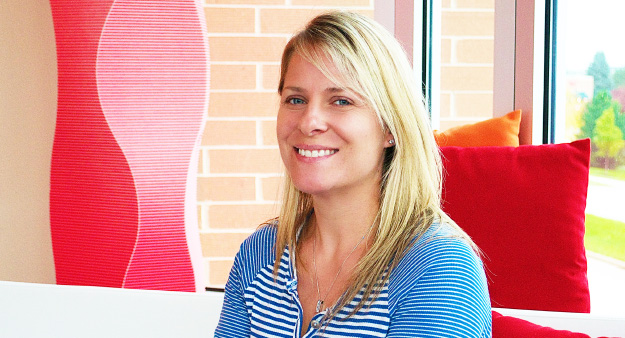 I started at Dragonfly about 3 years ago with no previous yoga experience. A friend of mine brought me along to one of her classes.
For the first couple of years I only attended Flow, Slow Flow or Fire classes. These classes made me feel much healthier and fit. Since the beginning of this year I discovered a few new favorite classes; BarreAmped, Power Up and Yoga Up. With these additions to my practice, I have noticed dramatic changes in the tone and strength of my body.

I enjoy the hard work-out in a hot room and each instructor. It has been nice getting to know the other people in the classes as well.
I attend at least 5 classes a week, usually first thing in the morning. My favorite classes are Power Up and Yoga Up.
Instructor Shawn Smith: "In our busy lives sometimes just making it to class is the challenge. What I admire about Michelle is she makes the commitment to be there every week for those early morning classes. She prepares herself and her family the night before so she can enjoy (relatively speaking… lol) her workout. Barre Cardio is a mental AND a physical workout. It's a discipline and she meets it head on every time."