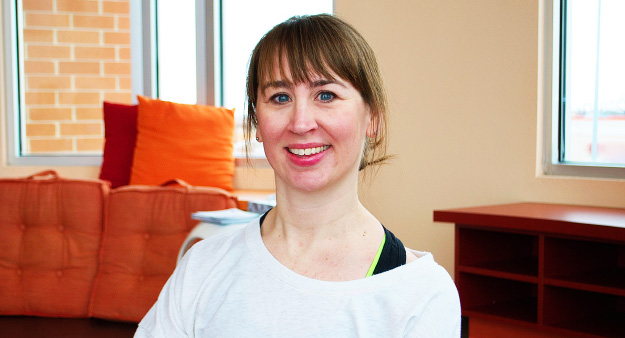 My friend and coworker, Caroline Anderson introduced me to yoga. She started teaching a class after school for staff members. When the school year ended, I knew I was really going to miss my yoga sessions and she told me about the one month trial at Dragonfly. That first month, I did mainly Flow classes, but fell in love!
Currently, I make a commitment to attend at least 3 classes a week. Usually it is two Yoga Up classes and a Flow class. It's tricky sometimes with children, family and work, but I realized I am a much better person if I am taking care of myself.

In every class I take, I find myself challenging myself to work harder. At Dragonfly I feel motivated and accepted. I leave every class feeling exhausted from a great workout yet energized and refreshed!
I have experienced so many changes in my health and well-being since I started yoga. The weight loss is a huge plus, but I also have more energy, I feel good about myself, and my husband thinks my mood has improved. :)
Instructor Caroline Anderson: "Emily is an amazing yogi. Watching her practice evolve from her very first class has been a joy and very motivating. Her yoga strong mind and yoga strong body keep me inspired and keep Emily empowered to keep up her dedicated practice. She always brings a wonderful, positive energy to class. Her commitment is impressive and it's been an absolute pleasure watching her practice continue to grow!"