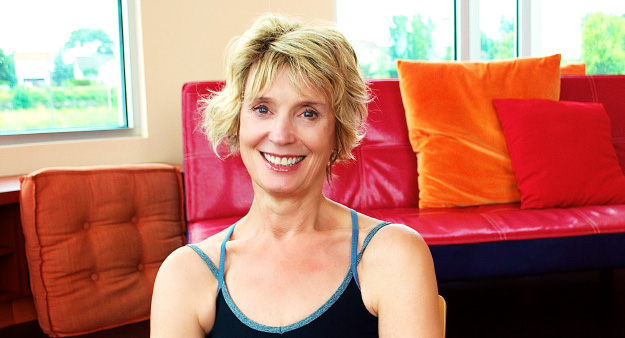 Most of my workouts prior to starting at Dragonfly had been a party of one. I was looking for a workout in a group environment. Yoga intrigued me for this group dynamic. I also loved the idea of the mind/body/spirit connection. My neighbor, Peggy, started enthusiastically talking about Dragonfly Hot Yoga. She loved it – going almost every day. So, I said "I need to try it." Try it I did and I LOVED IT!!! Thank you Peggy!
I love the variety of choices. The 5:30 am classes with Suki begin my day with a great thought provoking practice and ideas that awaken my body and mind. Such positive energy to start my day! I love the concept of "practice." Suki is so good at reminding us that this is a practice – there is no "perfect" pose. I look forward to seeing my extended family at each class and I feel so lucky to have this community.

Dfly has truly transformed my body. At my first class I could not run, jump or do activities that involved my right leg due to a permanent torn hamstring muscle. Now I do all of that and more because of Dfly. I was and still am amazed by the transformation. The instructors are so great at helping us find adjustments to work with and around injuries and challenged muscles.
I am committed to four to five classes each week. Sometimes I take two classes the same day. Flow and Yin are my favorite combinations and my favorite class is with Suki at 5:30 am. SUP Yoga (Stand Up Paddleboard) is a now a close second. I also just started Yoga Up classes and wow, that is a well needed cardio workout.
Dfly has been such a great experience. You are my extended family. The support, challenge, and compassion from the staff, the instructors, and fellow yogis is the best. My friends and family see the results of my practice. My life has changed so much for the better. Thank you Dfly!
Instructor Suki Warda: "I absolutely love having Susan grace Dragonfly with her presence!! She is like a shining lighthouse. The joyful space she holds lights up the room and her graceful resilient practice lifts everyone around her. She has a spirit that lifts you up and makes you feel great!"