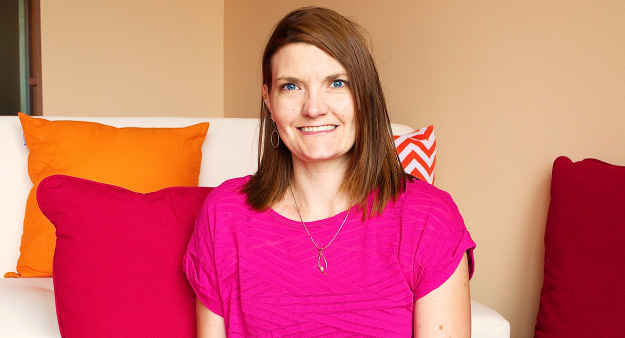 I was exposed to my first classes with Dragonfly last summer. A few ladies from my "book" club wanted to try Yoga at the Zoo. I had very little exposure to yoga prior to that because I was afraid my inflexibility would just embarrass me. Come to find out, a lot of people are just like me! Fast forward to May 2015 and Dragonfly opened in Sun Prairie, just five minutes from my office. I was unable to attend a class on the grand opening weekend as my husband was out of town for training but I dragged the kids in and signed up for a membership. The staff was beyond friendly, even taking the time to do a tree pose with my daughter (her favorite). There was no looking back after that.

Since joining, I have been attending classes at Dragonfly five to six days a week. I have been a member of a larger club for over thirteen years but since my son was born in 2012, I have struggled to get into a routine. I have made attending the lunch classes a priority so I get my workout in and the time with my family doesn't change. My favorite class has been Yin for the deep stretching. I am also a huge fan of Power Up with Nichole!
Dragonfly has helped me reconnect with myself and make myself a priority. Besides having two young children, we are also in the middle of a major house remodel in hopes to sell our home. There are many days I find myself at Dfly, lying on my mat attempting to relieve the stress. I walk out of there feeling renewed and grounded, even if it is only for a few minutes.
I love the variety in the classes; from having a challenging strength and cardio class to slowing things down and stretching in yoga. My overall strength is starting to improve and this workout pace is much more what I am looking for in my life right now. It has also given me the opportunity to share this experience with my children and get them more involved a yoga practice.
Instructor Nichole Vega: "Abby is so dedicated to her practice. She has been to almost every single lunch time class on the schedule, since Sun Prairie opened. In Power Up, Abby always brings great energy and motivation that can be felt by the whole room. In the last month I have noticed Abby reaching for heavier dumbbells. Way to go Abby!!!!"