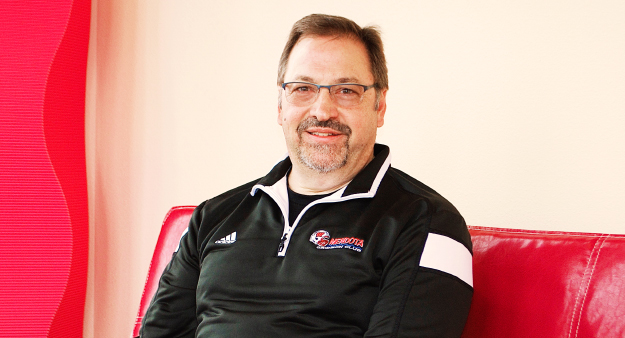 In the summer of 2013, I had bilateral knee replacement surgery. After rehab and working out on my own for a few months I felt that I had plateaued and was looking for an alternative form of exercise. My daughter had taken hot yoga classes and had really enjoyed it. Dfly member, Mike Rutlin, told me about Dfly and I came to my first class as his guest.
Having no experience with yoga, I wasn't sure what to expect but I signed up for the trial month. I was immediately impressed by the friendliness of the staff! The instructors have been amazing with their assists, answering questions, and encouraging me when I get frustrated.

I have improved my flexibility which was my first goal, but I have been pleasantly surprised to find out how beneficial the mental aspect of yoga is! It doesn't feel like an exercise class you have to go to but rather something you miss if you are not able to get to a class.
I try to attend 3 classes per week and more when possible. Friday Evening Slow Flow is my favorite class. It is a great way to let go of the stresses of the week and start the weekend off refreshed. I am at the beginning of my yoga journey, but am very grateful that it started at Dragonfly!
Instructor Kaila Pooler: "Dan Marshall is a yogi for all the right reasons! I love seeing Dan come to class to work on all the important things: maintaining health for his lovely family, creating strength and flexibility to feel at his physical best, and clearing out his head on a regular basis so things stay in perspective. The world of yoga and fitness can be a really intimidating place for anyone; so I really admire Dan for being bold enough to bring himself (and his two total knee replacements!) into class with no experience and taking the time to learn to do things the best way for him. As a full-time fitness instructor, I wish more people would be brave, consistent, and attentive like Dan! He also has great taste in music, and any yoga teacher will tell you they love that!