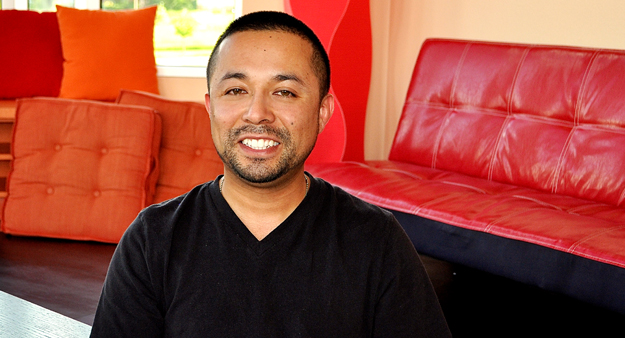 I got started with Dragonfly through the use of a Groupon deal during the Fall of 2012. I had taken about a year to explore the different venues around town to see what each was like and what they offered. After exploring all the options that I had, I decided on Dragonfly because of the variety of classes and awesome staff (and I live super close).
Prior to coming to Dragonfly, I had just begun exploring yoga. I was introduced to yoga through a class I took during massage school. It intrigued me and it was fun.
I love the variety of classes at Dragonfly. It's so much more than just a yoga studio. I have definitely noticed a change in my well-being, both physically and mentally. My practice provides me the opportunity to challenge myself and I've gained a deeper sense of focus.

It's hard to pick a favorite class, but if I have to, I would say MadPower (Amy and Jessi get two scoops of awesome). I really like BarreAmped (Thank you Mairin for fixing my knee and thank you Michelle for destroying my butt) and Pound as well (Thank you Tassia and Katie for helping me keep up on my chops).
Of course all of the yoga classes are awesome as well. Each instructor brings their own unique style so it truly is difficult to pick a favorite.
Dragonfly is an awesome community of people!!! I definitely enjoy my time there.
Instructor Michelle Schneider: "Felipe's curiosity about the different classes at Dragonfly as well as his eagerness to try something new is inspiring. He opens himself up to it without hesitation and I believe he allows himself all the space and benefits each class provides. Congratulations YOM and thank you for your dedication to the practice! [or practices! :)] ~Namaste~