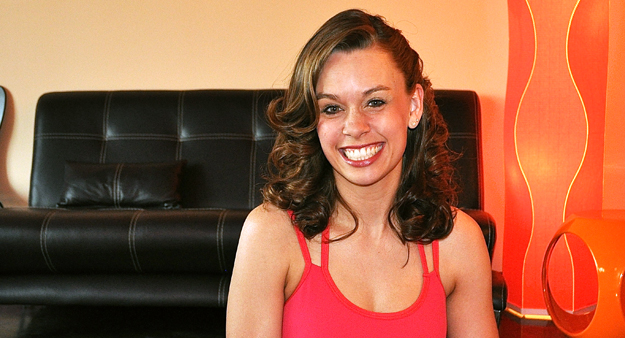 A year ago, I set foot into Heather's Flow 75, having never taken a yoga class in my life. Despite my efforts to scour the Dragonfly website for every single tip and trick of the trade, I remember worrying about everything: my mat (is it too thick?), towel (is it the right size?), pants (are they going to be too hot?), choice of hairstyle (is it going to fall down?), what others would think of me (I guess I know child's pose?), if I was going to make it through class (what if I throw up or faint?). I was agonizing about everything except whether or not I was going to enjoy myself. Halfway through, I was surprised at how comfortable I felt with the entire experience. Afterwards, I knew I was hooked and soon, I began to crave coming to class. It wasn't just about the yoga. It was about feeling at home: accepted, appreciated, and most importantly, understood.

I'll never forget one particular evening within my first couple of weeks at Dragonfly. Michelle's Yin had already established itself as a foolproof antidote for a rough day. It had been a trying week for me professionally and personally. I was yearning for peace and a sense of direction. As we settled into a deep spinal twist, I was suddenly overcome with emotion. Within that moment, as I desperately tried to hold back chin-trembling sobs, Michelle intuitively offered, "It is not uncommon here in Yin practice to laugh, giggle, or even shed a tear, as we unearth those emotions stored within our bodies." And so, I let the tears fall, hearing them splash upon my mat.
What I sensed about Dragonfly those first few weeks was true; I am safe here, I am safe to be whoever I am within the given moment, and I can shed or harness that person at any time in my life. My state of mind during those beginning weeks was a crystalline reflection of my inner self. I was tangled up, anxious, and worried about all the little things that seemed to be compounding, steering my life in a myriad of directions.
A year later, my state of mind is still a reflection of my inner self. However, the image has transformed, displaying a version of myself I never knew existed. I've shared with those closest to me, that I come to yoga to work out my mind even more so than my body. Strengthened and reshaped, my body, in many ways, has revealed what work I have done on the inside to clear out and make space for my most authentic self.
My practice serves as a daily opportunity to find mental clarity, kissing goodbye that mile-long To Do list, even just for sixty minutes. I usually choose a spot close to the windows or mirrors, so I can imagine I'm the only one in the room. Most often, I prefer to attend the slower classes or make my own modifications during quicker Flows. I aim to focus on precise alignment and noisy breath, in an effort to quiet my inner dialogue. You'll most likely find me in Heather's Flow 75, Joe's Slow Flow, or Rachel's evening classes. If I'm feeling particularly energetic, I'm sure to make it to Anya's Fire or Tiffany's Core Flow.
For those of you who are considering taking your first Dragonfly class or becoming a member, I strongly encourage you to give it a try! As a public kindergarten teacher, I wasn't sure how I could afford the membership, but my family and friends convinced me it would be worth my investment. In order to afford my membership, I took on a second job and joined several extended employment committees, working nearly 70 hours a week.
Throughout the back-to-school months, teaching a classroom of five-year-olds, staying at school until 8 or 9 o'clock at night and eating dinner just shy of midnight, only to wake up to a 5:30 a.m. alarm clock, rapidly burned me to ashes. I struggled to make it to more than one class a week. As winter came, I started to fall deeper into a cycle of stress and frustration. In February, some of my colleagues (also DFly members) encouraged me to start a 30 Day Challenge. Certainly, it was not easy, but once I got going I knew I couldn't stop at 30! So, I continued and completed the 60 Day Challenge. Most recently, I was challenged by my kindergarten students to make it to 100 classes in 100 days. It was fitting that I finished my 100th class the week of my one-year anniversary with Dragonfly!
My first year in this teaching position has itself been quite a challenge and I'm certain I could not have managed without the support of the Dragonfly instructors, staff, and community. All of the worry, anxiety, and stress instantaneously melt away as soon as I lift that heavy door into the welcoming heat, greeted by familiar smiles. Signing up for the Dragonfly membership was the single best decision I have made thus far in my life. In truth, being a member has transformed me – mind, body, and soul – and for that, I am eternally grateful.
From Instructor Heather Last: "I remember Jenna coming in for the first time at Dragonfly, feeling a little anxious and not knowing what to expect, but just as sweet as ever. It truly has been a pleasure to see and hear about her personal growth both on and off the mat (she's now rockin' those arm balances!). Her dedication to the practice… not just the physical practice, but the whole practice… is so inspiring. It's always a good day when I see her smiling face walk into the studio :)"