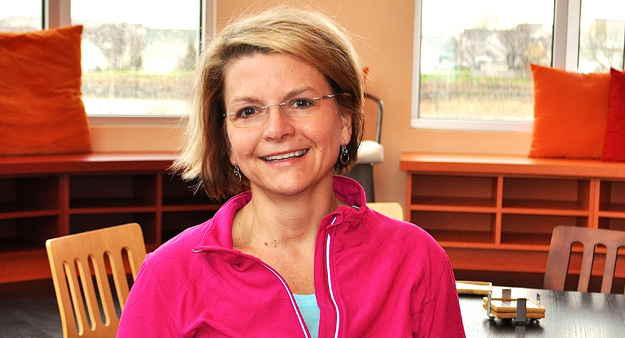 Prior to my daughter and I joining Dfly, my exposure to yoga was limited. I was hooked after the first class. I love the heat! Each time I walk through the door, I am greeted with a smile, friendly welcome and a lot of positive energy.
The variety in the classes offered appeals to me. I try to get to at least 5 classes a week or more, when my schedule allows. I enjoy Barre, (Core) Flow, Fit, and Fusion. Each class is what you make of it. The dynamism and knowledge that Carrie, Erica, Jessi, Kim, Mairin, Michelle, Rachel, and Tiffany share allow me to achieve my goals. The personnel, environment, and sense of community make it easy to get to Dfly. My only challenge is getting there early enough to get my favorite spot.

Since starting at Dfly, improved strength, flexibility, and balance are some of the benefits realized and serve as the motivation to continue. I'm always looking forward to my next class.
From Instructor Tiffany Geier: "Patty's practice and strength are of continual growth and beauty. When I see Patty in a flow or fit class, she immediately puts a smile on my face. Her subtle, yet strong energy shines out loud, proud and clear (yes, even from the back row :)) I am honored to be part of Patty's experience here at Dragonfly. I look forward to watching her continue on her path."