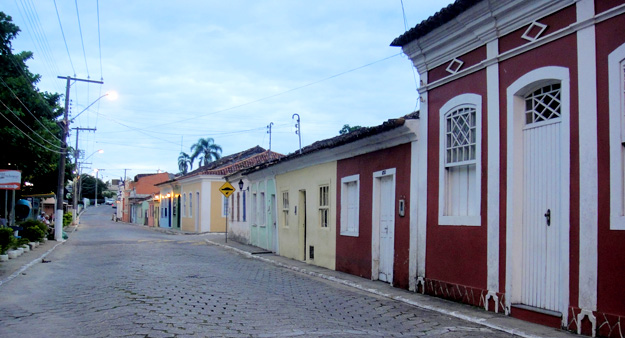 A lot of people ask me about traveling to, from and in Brazil. If Brazil was something you could buy in the supermarket, the shape of the bottle would be mysterious, the label bright and sexy, and the contents unknown but with an amazing sweet aroma. All of those things are true, but there is a lot more to the country, both good and bad, that you can't see unless you buy the bottle, so-to-speak.
The country is in a melee with the impending arrival of the World Cup soccer tournament which is less than 100 days away. There are an untold amount of unfinished constructions projects, from bridges to airports to the stadiums themselves, and there is no way they will all be completed on time. Despite their love of soccer, the people of Brazil are unhappy with the Cup as their government is spending billions of dollars on the cup including security, construction, and bribes, and most Brazilians won't be able to afford a ticket to enter a single game. Then comes the very dark side of the country; according to a recent ESPN article which sited sources in Brazil, 35,000 people in the slums of Rio de Janeiro have been killed by police or have gone missing in the last six years in an effort to rid the city of gangs and drug trafficking before the arrival of the Pope (2013), the World Cup (2014) and the Olympics (2016). I asked my wife's family about those deaths while I was in Rio, and most people there were unaware of the statistic.

We are now in Florianopolis, my wife's hometown, which is in Southern Brazil. Some people liken the city to a South American Hawai'i. Florianopolis is an island located a few miles off the coast of the continent, and is home to about 1 million people, which is small by Brazilian standards. Here there is no World Cup, no Olympics, no police killings, and no construction. Florianopolis is home to 42 beaches, countless juice shacks, surfers, plenty of wildlife, and seafood. It's easy to have an adventure every day here and we have tried to do just that.
We took a yoga class on Tuesday which was in Portuguese. I speak the language fairly well, but it was difficult to understand what was going on, especially with my eyes closed half the time. I hadn't been keeping up with a home practice and I noticed right away that my balance was out of whack. The class was similar to a Dragonfly Slow Flow, which was just what we needed that day. I highly recommend taking a class in another language if you can. It was like taking yoga for the first time, again.
The following day we rented some stand-up paddle boards, which was my first time. There were some other first timers on the beach and we noticed how much better we were able to balance on the boards because of our yoga practice. About a half-hour into our time we sat down on the boards and began to do some yoga. My first pose was legs up the wall, which felt great after putting in so much effort to keep my balance. After a while I sat upright and did a quick meditation, but had to stop as the wind picked up and I felt like I was going to fall off the board!
It will be hard to leave South America on Saturday morning. I will miss Florianopolis, my wife's family, the food and the laid back life here, but I am also looking forward to seeing everyone at Dragonfly and enjoying the long awaited spring in Wisconsin.