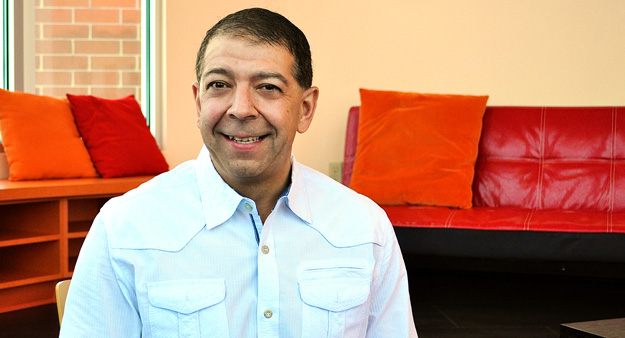 In November of 2012, I had a really bad accident which resulted in a broken leg with multiple pins and rods used to repair it. After months of recovery and physical therapy, my strength and flexibility in my leg wasn't at the point to resume all the physical activities I enjoy doing.
I was given the recommendation to add yoga to my fitness routine. My work out preference has always been the hotter the better. It was apparent to me that if I was going to do Yoga, it was going to be in the heat. I did some research and tried a few studios in the area, but I soon realized that Dragonfly was the best hot yoga studio around.

I had very limited yoga experience and it was very refreshing to find a studio that made you feel so welcome. The teachers and staff at Dragonfly are amazing. They truly care about your well-being and ensure your yoga practice is done in a safe and correct way. Their positive attitudes and over all energy is very contagious.
One of the many great things about Dragonfly is the volume and diversity of classes offered in comparison to other studios. There is always a class available that will fit my busy schedule. I truly enjoy all of the classes ranging from MadPower to Flow. I've been trying to go 5-7 times a week. I can honestly say going to Dragonfly most nights is one of the highlights of my day. The energy and refreshed feeling I get after leaving class is only comparable to a runners high for me. There is also a great sense of community at Dragonfly and everyone makes you feel like you're part of the yoga family, no matter where you are at with your yogi practice. When I add in the fact that I have met some wonderful people, I can't imagine my life without it.
My experience at Dragonfly has not only changed me physically, but has also changed my well-being by helping me cope with stress and the obstacles that we all face every day. I've had a few people comment on how much calmer I am. As an added bonus, I sleep much better too!
The benefits of yoga at Dragonfly are numerous and cover a broad range of physical, emotional, and wellness issues. For me, it is all of those benefits and so much more.
Instructor Carrie Johnson: "I am constantly impressed and inspired by Scott's practice. I enjoy his energy and seeing him build his practice with each class. Keep Rocking Out Fusion Scott!"