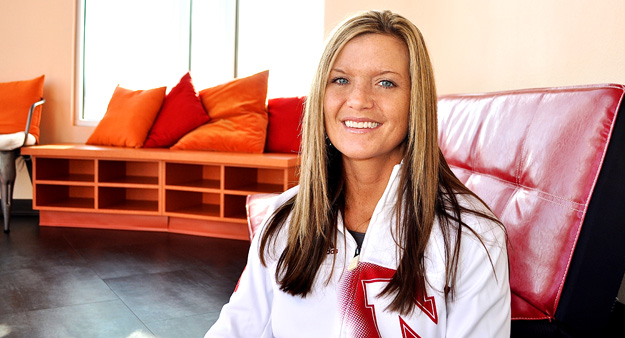 During a cold winter afternoon while buried in my work I did not realize the person about to walk through the door would change my life forever. This special person dropped off some free class passes from Dragonfly Hot Yoga. I am someone who absolutely despises cold temperatures so to me this sounded like a great escape! Coupled with the fact I'm a workout junkie I figured it would be a win-win situation for me.
Prior to joining Dragonfly I had been involved with Yoga through another health club in Madison and had also wore out the carpet in my living room with my Jillian Michaels yoga meltdown DVD. While I always enjoyed yoga in the past I had not always felt I had superior yoga workouts. However, this was all about to change as I would soon be entering the oasis that is Dragonfly hot yoga. The thing I enjoy most about attending classes at Dragonfly is the variety of classes that are offered and diversity in each instructor along with the positive reinforcement and energy you get from each of them!

There is no question my total well-being has changed since starting at Dragonfly. I have had many obstacles to overcome in my life and I feel now I am able to deal with the stress more both physically and emotionally. I feel such peace when I walk through the door…Dragonfly has truly changed my life! It has reached a point where my body craves the heat and I look forward more each day to the next class. Dragonfly has become a daily part of my life and I often attend multiple classes per day.
I cannot pick just one favorite class; MadPower, Barre, Flow, Fit and now Yin are the ones I enjoy the most. The energy I receive from Amy, Tiffany, and Carrie is inspiring and contagious. Amber, Michelle, Heather, Kim and Rachel have such a calming effect on me. Dragonfly is truly a one of a kind! It has become my home away from home. I am so grateful for Megan and the Dragonfly staff!!
Instructor Tiffany: "Erin is such a gift to Dragonfly. I smile every time I see her. She is strong, and beautiful inside and out. Whether she is taking Fit, Power, Flow, Barre or more, she is always giving it her all. I enjoy having Erin in my classes, but I enjoy just as much practicing alongside her."