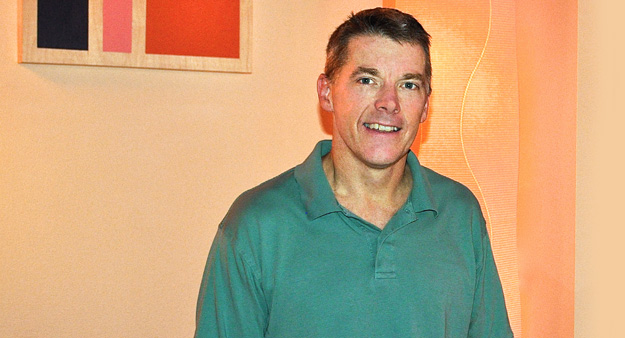 Last spring my daughter, Riley, was taking Dragonfly classes and encouraged me to come and try one out as her guest. So I did. I was looking for different workouts from the biking, running and basketball that I do, and as my daughters have 'left the nest', I try to take advantage of any opportunities to spend time with them. Even new things! One MadPower class pretty much had me hooked and I have been doing 4-5 classes per week ever since. Most of my focus has been in the Power and Fit classes (it would be hard to pick a favorite!) and I am now starting to explore some of the other classes.
I did not have prior yoga experience before Dragonfly and am learning how beneficial these classes can be. I think for me personally, getting older and doing the same sports for years, Dragonfly classes have helped to awaken less utilized muscles, build a stronger core, and overall improve my balance, all with very low impact activity. Even the same classes during the week will be different enough and push something else for me.

A barometer for me on Dragonfly is that I look forward to each class. To me, this speaks very positively of not only the workout I get and its continuous challenge, but also the instructors (wonderfully welcoming and encouraging!) and the other Dragonfly members. This has been a great experience for me and I look forward to exploring other classes I have not tried.
Instructor Amy Sanborn: I have known Jeff for a number of years through the triathlon community. He is a multiple IM WI finisher. I have also had the good fortune of coaching both of Jeff's daughters (McKaylah and Riley) when they ran Cross Country in High School. I now have the pleasure of watching the three of them workout together in my MadPower classes and I can't help but be continually impressed by what a wonderful role model he is, not only for his daughters but also for his fellow parents, myself included, in encouraging our kids to lead healthy active lives. Jeff is always great to have in class because he is one of my Power people who is continually raising the hardcore bar!