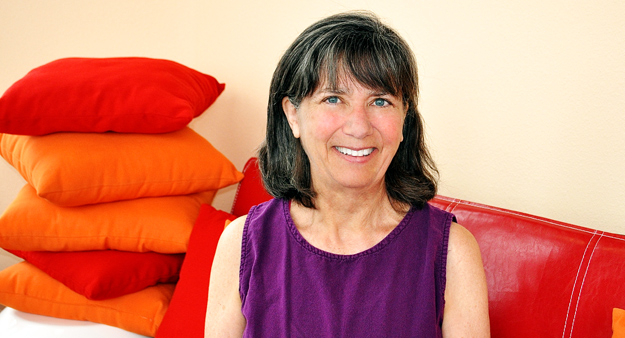 I had been attending yoga classes on the east side of Madison for 11 years, but the 30 – 40 minute drive from my Fitchburg home was becoming tedious. When I heard about a yoga studio with only a 5 minute drive, I had to check it out.
I loved Dragonfly from my first class with Amber almost 2 years ago, and I soon became a regular client and member. Now that I am retired, I attend 2 – 5 classes a week. I love the positive Dragonfly philosophy, the kind atmosphere, the carefully "choreographed" music, the heat, the showers, but most of all, the talented, encouraging, accepting, attentive, and enthusiastic teachers!

All of the teachers are sensitive to my painful arthritic knees and always encourage alternate poses when necessary. Suki's flow class, Amber's flow class, and Katie's slow flow are my favorites.
Yoga keeps me flexible, makes me stronger, and helps to reduce the stress in my life. I also find being with so many younger women very energizing. I encourage more seniors to check it out!
Thank you again for this wonderful honor!
I feel Marylyn's practice is so strong because she truly listens to her body. She has the courage to know what serves her and when to modify–traits of a true practitioner. I always enjoy having her serene energy in class. She is what Dragonfly is all about.
—Amber Thompson