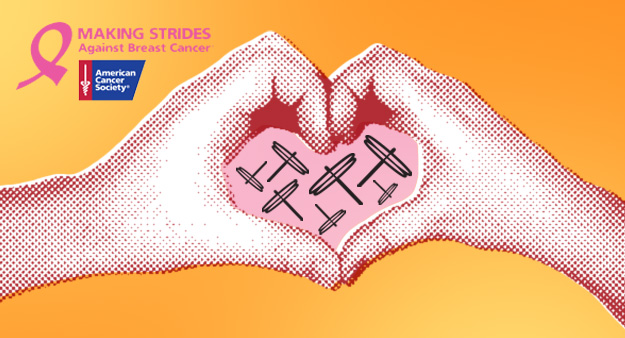 Dear Dragonfliers,
Thank you so much for making Week of the Dragonflies a huge success! We hope you enjoyed our customer appreciation week–from our donation classes and our membership/intro offer sales to our fun member tote bags and raffle. With your help, we were able to raise over $3,000 for the Making Strides Against Breast Cancer campaign. Thank you for being a part of celebrating the 2nd anniversary of our Fitchburg studio and our 1 year anniversary of our Middleton studio. We are having a blast and hope to celebrate many more Dfly birthdays with all of you! We appreciate you 365 days a year and we have, hands down, the best clients any business could ask for. We are grateful for each and every one of you!
Namaste,
Megan Kaiser and the Dragonfly Staff
Who won what at our Raffle? Click 'read more' to view!

Raffle Prize Winners
Congratulations to everyone who won and thank you to everyone who donated!
You can pick up your prize at our Middleton location.
Basketball with Bo Ryan autograph
Jenn Evenson
Karla Baye
Eileen Schoenfeldt
2 Ball Kid Passes & 2 Tickets to UW Basketball game
Jessica Thompson
Fonda Lewis
Nancy Ott
Victoria Schoenke
Wellness Program at Wunderlich Chiropractic
Casey Zimmerman
25-50 Person Private Party on a Bike at CYC
Amy Hefty
Trek Bicycle
Karyn Moehring
Maxine Couture Bella Vita Tote
Jennifer LaBerge
4 personal training sessions from Body Fit Solutions
Michelle Knutson
3 Month Dragonfly Membership
Kimberly Derse
4 Energy Work Sessions with Brian Sieger
Julie Blindt
Kim Francour
Susanne Daering
Beth Morando
Private Class (4 or more people) with Carrie Johnson
Jennifer McGowan
Couple's Night Out at the Radisson West
Malina Piontek
Niki Wood
Initial Evaluation plus 2 treatment visits from Body Wave Chiropractic Wellness Center
Ruth Price
Arbonne Fit Essentials & Daily Essentials Basket
Maria Carvalho
Arbonne CALM Skincare Set & Awaken Aromassential Body Lotion
Natalie Marshall
Arbonne Sea Source Detox Spa Basket
Cecile Druzba
Pelonis Ceramic Digital Heater
Nancy Valentyn
Unique and Rare Marahlago Cheyenne Sterling Silver Earrings with Tear Drop Shaped Larimar Stones from Chalmers Jewelers
Monica Dahl
Necklace and Earrings from Suki Warda
Susan Legrand Levine
4 VIP Passes to The Meadows of Sixmile Creek and/or Windwood of Watertown Golf Courses
Amber Fagan
1.5 Hour SUP (stand-up paddleboard) lesson with Suki Warda
Haben Goitom
The (Towel) Mat and The (Small) Towel from lululemon
Cheryl Jenns
Aveda Gift Basket
Lori Platz
Private Session with Michelle Schneider
Jocelyn Kane
Private Session with Heather Last
Emily Kane
Private Session with Sarah Mathis
Heather Black
Private Session with Katie Hill
Fran Lutz
Private Session with Amy Sanborn
Kim Derse
Private Session with Erica Knuesel
Malory Ogrizovich
3-Liter Bottle of Bogle Phantom Wine from STEVE'S on McKee Road
Chris Collins
Massage from Christina Thompson Massage and Bodywork
Laura Miller
1 Hour Massage at Massage Envy
Hannah Anderson
1 Hour Massage at Studio 262
Lauren Mastantuono
Container garden and $25 gift card to Klein's Floral & Greenhouses
Anne Goulding
$65 Gift Card from Overture Center
Cassie Eller
Mini SoapBox by WildRoots Organix
Alison Vandenbussche
Pedicure from Rejuvenation Spa
Myleen Passini
$50 Gift card to Neena
Jennifer Eriksen
$50 gift certificate to Waggin' Tails
Laima Lohman
Carol Fung
$15 Gift Card and $35 lotion/body wash from Be Inspired Salon
Bobbi White
Michelle Felder
Hand Knit 100% Wool Scarf by Laurie Ostendorf
Jeff Tilliard
$50 Gift Certificate to Brocach
Danielle Tortorice
Free 16oz. Froyo Every Month for One Year from Orange Leaf
Marni Brown
Swarovski Bracelet
Patty Williams
375ml Bottle of Queen Jennie Sorghum Whiskey & $25 Gift Certificate from Old Sugar Distillery
Megan Pashkevich
Leather Wrap Bracelet – White
Karen Tiedt
Leather Wrap Bracelet – Natural
Jann Brooks
Drum Lessons with Chris Sandoval for kids or adults
Liz Sax
2 Specialty Breads from Silly Yak Bakery
Alison Heise
Pampered Chef Measuring Bowl
Karla Baye
$25 Gift card to Marigold Kitchen
Danielle Tortorice
$25 gift certificate to Liliana's
Renee Schwass
2 AMC Silver Experience Movie passes and 2 large drinks
Bobbi White
$20 gift certificate to The Great Dane Brewery
Karen Felder
Penny Hegyi
One-year subscription to Brava Magazine
Mandy Hyde
Cassie Eller
Rebecca Mender
Cindy Wallace
Erica McCool
Lindsay McCleman
Karyn Moehring
$15 gift card to Villa Dolce
Angie Rieves
$5 Gift Card to M.N.M's Coffeehouse
Alison Vandenbussche
Mystery Prize: Dragonfly T-Shirt & Salad Kit
Jackie Ness
Mystery Prize: 375ml Bottle of Cane and Abe Rum & $25 Gift Certificate from Old Sugar Distillery
Carol Fung
Mystery Prize: $25 Gift Card from SPF Store
Kristie Heckman
Kelly Duncan
Mystery Prize: Dragonfly T-shirt
Karla Baye
Mystery Prize: Yogitoes Towel
Sabrina Early
Cecile Druzba
Mystery Prize: Yogitoes Splash Towel
Lori Platz
Mystery Prize: Dragonfly 10 Class Pass
Lindsay McClernan
Laura Coleman
Mystery Prize: Dragonfly 5 Class BarreAmped Pass
Kristina Nardi
Courtney Walton
Mystery Prize: Lunch & Learn Wellness Champions
Laura Miller
Mystery Prize: 2 Garden Stakes
Lauren Dillard
Mystery Prize: $25 Gift Card to The Sow's Ear
Briony Zlomke
Mystery Prize: True Coffee gift basket
Tiffany Brunhoefer
Mystery Prize: Power in Pink T-shirt
Monica Bogenschutz
Mystery Prize: Sizzling Pink Ribbon T-shirt
Katy Evitts
Mystery Prize: Hand-made cards
Jenna Garnett
Mystery Prize: Free 16oz. Froyo Every Month for One Year from Orange Leaf
Jeff Foster