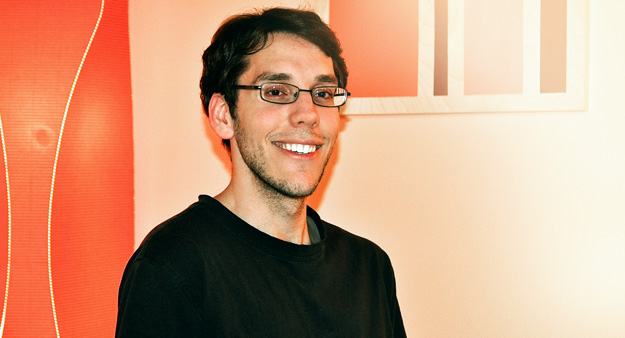 I decided to give yoga a try to help my back feel better. I built doors throughout college to help pay for tuition, and over time all the heavy lifting pretty much destroyed my back. Even after 2 years, I still have lower back and hip pain. After a particularly bad week last August, it was bad enough to the point where I could hardly walk. I had heard that yoga was good for your back and hips, so I figured I'd give it a shot to see if it helped.
Before starting at Dragonfly, I had no yoga experience at all. I had been passively interested in it for a while, though. My first yoga experience was an intro to yoga class with Katie Hill. I enjoy the mix of challenging physical activity along with relaxation. Some of the poses will cause your muscles to scream at you, while other poses are very relaxing and feel great. I've always been a fan of hot environments too, so when I found out that hot yoga was a thing, I had to try it. Before I started at Dragonfly, I had no idea that my body could produce as much sweat as it does in some classes.

Since starting at Dragonfly, pretty much all the pain is gone from my back. There's still occasionally some in my hips, and I'm still pretty inflexible in my back and hips, but it is much better than it was before. As an extra bonus, I've lost about 30 pounds over the course of 9 months. In general, I feel happier and fitter now than I ever have before in my life.
I try to attend one class a day. I usually stick to flow classes, while taking Power and Fit on Wednesday and Thursday. Sometimes I have to miss days to visit my family in Marshfield, WI, and sometimes I'm on a business trip in another state. I like all the classes I attend regularly, but I think my favorite class is Flow with Heather Last. She changes her routine for every class, which keeps them interesting. The poses she does are all pretty accessible, and have more challenging variations as well. Every once in a while, she will tease us with a pose that only she can do, which gets a chuckle out of the class.
I'm glad to be a part of the Dragonfly community. The instructors are so inviting and helpful; I feel really welcome every time I attend a class. I definitely recommend Dragonfly to anyone who is interested in yoga, or an easy, fun way to get in shape.
Congratulations Jared! We all thank you for sharing your dedication and determination with us!